A group of defense contractors and industry associations is urging Congress to extend a provision allowing companies to submit COVID-related claims for reimbursement through the end of fiscal year 2021, with the program currently set to end on Dec. 18.
In two letters to congressional leadership, the group said extending the Section 3610 authority from the
CARES Act to help cover the defense industrial base's efforts to keep workers employed will be critical as the pandemic continues into next year.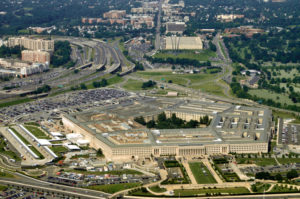 "As COVID-19 rates hit record levels that were unanticipated not only when the CARES Act was enacted but just weeks ago, agencies are shifting work plans, reducing hours, and taking other steps to ensure the health and safety of the workforce," the top executives at 15 companies wrote in their letter. "Therefore, on behalf of the tens of thousands of employees across the nation who are dedicated to supporting government operations, we urge you to include in any FY21 regular or supplemental appropriations bill, or any other available bill, a further government-wide extension of Section 3610 through September 30, 2021, the end of the fiscal year."
The letter was signed by the leaders of 15 companies, to include Deloitte Consulting, Perspecta [PRSP], Intelligent Shift, Jacobs [J], CGI Federal [GIB], SAIC [SAIC], Leidos [LDOS], Beacon Interactive Systems, CACI International [CACI], General Dynamics [GD], Huntington Ingalls Industries [HII], ManTech [MANT], Booz Allen Hamilton [BAH], Ball Aerospace [BLL] and WWC Global.
Ellen Lord, the Pentagon's top acquisition official, has previously called on Congress to help with paying the likely billions of dollars in pandemic-related claims from industry that she said could cause impacts to readiness and modernization if the department had to use only its own dollars for the costs (Defense Daily, June 10).
Lord has said the industry's COVID costs could total between $10 billion to 20 billion (Defense Daily, Sept. 9).
"Removing funding uncertainty will maintain full federal operations and provide much-needed stability for agencies and their missions," a group of eight industry associations wrote in a separate letter.
The second letter was signed by AFCEA International, Associated General Contractors of America, CompTIA, The Center for Procurement Advocacy, Intelligence and National Security Alliance, National Defense Industrial Association, Professional Services Council and the U.S. Chamber of Commerce.