The Pentagon said Monday it is teaming with Australia to work on developing air-breathing hypersonic weapon technologies.
The U.S. Air Force will lead the bilateral Southern Cross Integrated Flight Research Experiment (SCIFiRE) program with Australia, and look to develop full-size prototypes "that are affordable and provide a flexible, long range capability, culminating in flight demonstrations in operationally relevant conditions."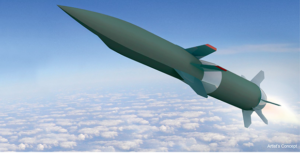 "SCIFiRE is a true testament to the enduring friendship and strong partnership between the United States and Australia. This initiative will be essential to the future of hypersonic research and development, ensuring the U.S. and our allies lead the world in the advancement of this transformational warfighting capability," Michael Kratsios, acting under secretary of defense for research and engineering, said in a statement.
DoD said SCIFiRE builds on previous work with Australia over the last 15 years on the Hypersonic International Flight Research Experimentation (HIFiRE) program, and continues current collaborative air-breathing hypersonic missile research between the U.S. Air Force and Navy and the Australian military.
"The SCIFiRE initiative is another opportunity to advance the capabilities in our Air Combat Capability Program to support joint force effects to advance Australia's security and prosperity," Air Marshal Mel Hupfeld, chief of the Royal Australian Air Force, said in a statement. "Working with our defense scientists here in Australia and our partners in the U.S. Air Force and across the U.S. Department of Defense on leading edge capabilities brings out the best in our Air Force team."
In September, DARPA announced it had completed captive carry tests of two variants of the Hypersonic Air-breathing Weapon Concept (HAWC) and was ready to proceed to first free-flight testing within the calendar year (Defense Daily, Sept. 1).