The State Department on Sept. 30 approved billions of dollars in possible Foreign Military Sales (FMSs) to Switzerland for F/A-18 E/F Super Hornets, F-35 Joint Strike Fighters, and Patriot defense systems being considered in an air defense modernization program.
Switzerland is planning to replace its legacy F/A-18 C/D Hornets and F-5E/F Tiger IIs with up to 40 new aircraft under the Air 2030 defense modernization program. It is considering the Boeing [BA] F/A-18E/F Super Hornets, Lockheed Martin [LMT] F-35A, Germany-made Airbus Eurofighter, and France's Dassault Rafale.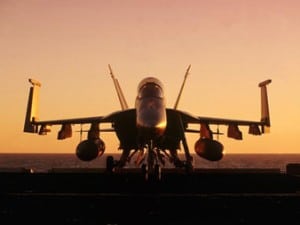 At the same time, Switzerland is looking to purchase new extended-range ground-based air defenses where the government is deciding between the Raytheon Technologies [RTX] Patriot system and France's Eurosam Surface to Air Missile Platform/Terrain (SAMP/T), which uses the Aster line of missiles
All potential vendors must deliver their final proposals by November. Thereafter, the Swiss government will evaluate bids through the first half of 2021 and plans to decide on specific aircraft and missile defense selections by June 2021.
The State Department approved a potential $7.452 billion FMS for up to 36 F/A-18E and four F/A-18F Super Hornets along with associated systems and parts like 72 F414-GE-400 engines (installed); eight F414-GE-400 engines (installed); 16 F414-GE-400 engines (spares); 44 M61A2 20MM gun systems; 55 AN/ALQ-214 Integrated Countermeasures systems; and various AIM-9X Block II Sidewinder tactical missiles, Mk-82 bomb variants, and GBU-53/B Small Diameter Bomb IIs.
The primary contractors under this option are Super Hornet maker Boeing as well as weapons and parts producers Northrop Grumman [NOC], Raytheon Technologies [RTX], and General Electric [GE].
The Defense Security Cooperation Agency (DSCA) explained that while Switzerland currently operates the F/A-18C/D the aircraft is reaching the end of its service life and will be replaced by the country's new fighter aircraft competition winner.
"The primary missions of the aircraft and associated weapons will be policing the airspace above Switzerland and providing national defense capabilities," DSCA said in a statement.
It added the sale will improve Switzerland's capability to meet current an future threats and the sale would help "improve the security of a friendly European nation that continues to be an important force for political stability and economic progress in Europe."
Separately, the State Department approved a potential $6.58 billion sale for up to 40 F-35A Joint Strike Fighter Conventional Take Off and Landing (CTOL) aircraft for the same competition.
This sale would include the aircraft along with 46 Pratt & Whitney F-135 engines and a similar complement of weapons as the Super Hornet option. The primary contractors for the F-35 option include Lockheed Martin, Raytheon Technologies and its subsidiary Pratt & Whitney Military Engines, and Boeing.
DSCA added the F-35 sale would not only provide the Swiss government with credible defense capabilities to deter aggression, but also "enhance its air-to-air and air-to-ground self-defense capability" as it replaces the retiring F/A-18 Hornets.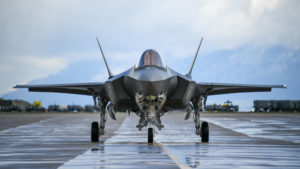 The State Department also approved a possible $2.2 billion FMS of five Patriot Configuration-3+ Modernized Fire Units under the air defense portion of the Swiss modernization effort.
This sale would include five AN/MPQ-65 Radar Sets; five AN/MSQ-132 Engagement Control Stations; 17 M903 Launching Stations; up to 70 Patriot MIM-104E Guidance Enhanced Missile Tactical (GEM-T) Missiles; seven Antenna Mast Groups; five Electrical Power Plants (EPP) III; and six Multifunctional Information Distribution System Low Volume Terminal (MIDS-LVT) (11) Block Upgrade Two (BU2).
The major contractors are Raytheon Technologies and Lockheed Martin.
DSCA noted Switzerland would use the Patriot missile system to "defend its territorial integrity and for regional stability."
"The proposed sale supports Switzerland's goal of improving national and territorial defense," the agency added.
Defense Security Cooperation Agency notified Congress of the three potential sales on Sept. 30.
A Switzerland government website explained the starting point for determining the exact number of fighter aircraft are the requirement that they cope with a situation of "increased tension" where the Swiss Air Force must be able to permanently conduct air patrols with at least four aircraft for at least four weeks "to preserve air sovereignty, prevent unauthorized use and violations of Swiss air space and thus contribute to keep Switzerland out of armed conflict."
The government also intends for the Swiss Air Force to use the aircraft for air policing at all times, in case of armed attack, defend the air space for a limited period of time and support ground forces.
On Sept. 27, Swiss voters approved the government plan to spend about $6.5 billion on the new fighter aircraft in a referendum required for the plan to move forward. The plan was approved by a thin 50.1 to 49.9 percent margin.
The government website said a comparison of overall utility with the costs and risks will occur after the referendum. Those results, along with a comprehensive risk analysis, will feed into an evaluation report where the overall utility of the new fighter and air defense system will be set against the costs of procurement and 30 years expected service lives.
The Swiss Minister of Defense will then be presented with a recommendation for the most suitable fighter and air defense system and the final selection will be chosen by the Federal Council, the Swiss government's seven-member executive council that serves as a collective head of state and government.