The State Department on March 16 approved four Foreign Military Sales (FMSs) to the Netherlands, North Macedonia and Norway worth $561 million total.
The Defense Security Cooperation Agency (DSCA) notified Congress of these sales on Tuesday.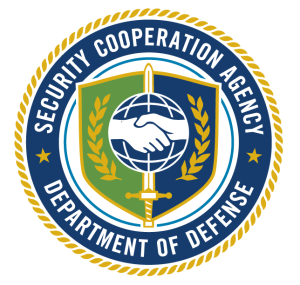 Two of the sales consist of $125 million in CH-47 Chinook helicopter pilot training and logistics and $190 million in AH-64 Apache pilot training and logistics support to the Netherlands to support the Royal Netherlands Air Force.
The sales also include fuel, base operating support, facilities, pilot training, personnel training and equipment, and AH-64D to AH-64E conversion training support.
DSCA said these sales will improve the Netherlands' capabilities to maintain a set of highly trained and deployment-ready Royal Netherlands Air Force Chinook and Apache units via continued training activities conducted at Fort Hood, Texas.
The Netherlands training will include the American Falcon exercise, "which serves as a certifying event for Dutch military units and personnel to deploy abroad, often supporting U.S.-led coalition operations."
Neither sale includes any principal contractors.
The CH-47 and AH-64 helicopters were both originally produced by Boeing [BA]
Separately, the State Department approved a $210 million FMS to North Macedonia for 54 Stryker vehicles including M1126 Infantry Carrier Vehicles, M1130 Command Vehicles, and M1129 Mortar Carrier Vehicles. The sale also includes M2A1 .50 cal machine guns, M6 Smoke Grenade launchers and associated spares, L3 Harris Technologies [LHX] radios, Common Remote Operated Weapons Station, Defense Advanced GPS Receiver, and other associated equipment and logistical support.
The primary contractor for the North Macedonia sale will be General Dynamics' [GD] Land Systems (GDLS). DSCA noted these vehicles will be produced at GDLS-Canada in London, Ontario.
The agency said this equipment will "improve North Macedonia's capability to meet current and future threats by increasing operational capabilities, force availability, and promote military cooperation." Notably, North Macedonia is a NATO ally of the U.S.
The fourth sale is $36 million for Norway to buy 120 Javelin FGM-148 missiles and two Javelin FGM-148 missiles fly to buy. The sale also includes 24 Javelin Block 1 Command Launch Units (CLUs) retrofit kits along with associated logistics and support equipment and services.
The prime contractors in the Norway sale will be the Raytheon Technologies [RTX]/Lockheed Martin [LMT] Javelin Joint Venture based in Orlando, Fla. and Tucson, Ariz.
DSCA said Norway intends to use these missiles "to upgrade and increase its current inventory of anti-tank missiles.  These articles will be used in defense operations for both Norway and NATO-led operations."
Moreover, the agency said this sale would help Norway improve its anti-tank capability and continue enhancing its overall surface-to-surface missile capability.
"This proposed sale will allow Norway to employ its armed forces more effectively in the ground domain and continue its defensive support of NATO's northern flank," DSCA added.