The Pentagon's experimental technology unit is looking for artificial intelligence-powered precision tracking tools and a cyber detection tool that actively engages attackers to better understand adversaries' hacking capabilities
Defense Innovation Unit (DIU)  released a request for "solutions briefs' from industry for the two new prototype projects and is accepting submissions from industry through this month.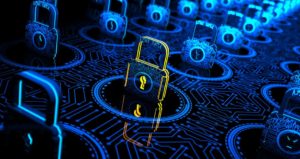 The AI-driven tracking and classification tool is expected to synthesize data in real-time and assist with modernizing current data architecture.
"The Department of Defense seeks a flexible, real-time data analytics solution. The solution must be able to ingest hundreds of gigabytes of spatial-temporal multi-feature data per day, synthesize and fuse the data, accurately classify time-series and spatial entities, and predict their future behavior," officials wrote. 
DIU officials said they're looking for a tool that can operate in a commercial cloud environment, integrate with IoT devices and use AI algorithms to make predictions to compensate for missing or incomplete data. 
For the cyber detection tool, DIU said it is looking for a capability that "goes beyond traditional networked honeypots."
"In addition to detecting and alerting unauthorized access or breaches to the deception layer, the system should engage the attacker for further study of tools, tactics, and procedures, and allow for centrally-managed or autonomous manipulation and monitoring of post breach actions," officials wrote. 
Industry interested in the project are asked to detail their readily available cyber solution that is able to deploy and monitor decoys on networks, support forensics on quarantined activity and provide advanced threat detection.