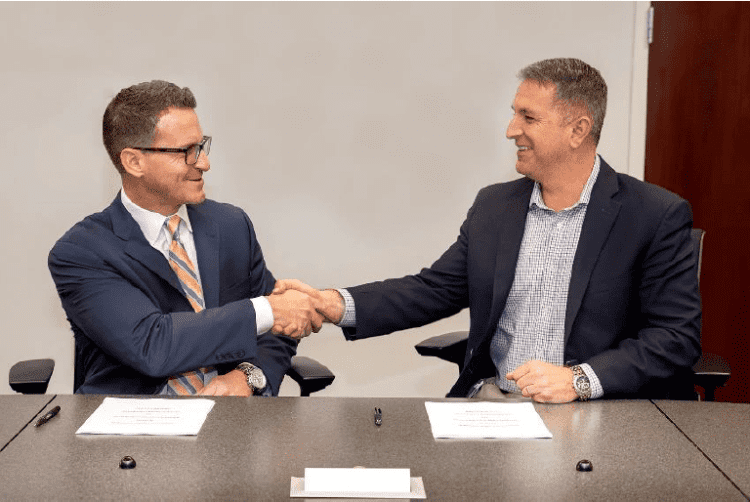 Lockheed Martin [LMT] will be the systems integrator of two Universal Synaptics automated test equipment solutions across key Defense Department programs under a new intermittent fault detection technology licensing agreement.
The Universal Synaptics automated test equipment (ATE) Lockheed Martin will be responsible for are the Isolation System 2.0 (IFDIS2) and the Voyager Intermittent Fault Detector (VIFD), as well as the associated interface and applications solutions that Universal provides with the two platforms. The agreement is specifically geared toward meeting Defense Secretary Jim Mattis' directive to improve the mission-readiness of its F-16, F-22 and F-35 fighter squadrons to an 80 person mission-capable rate by the end of the current fiscal year.
The agreement will see Lockheed Martin focus on identifying intermittent faults, which are faults defined within the MIL-PRF-32516 Naval Publications and Form Center (NPFC) standard. MIL-PRF-32516 defines the minimum performance requirements for automated test equipment capable of detecting and isolating intermittent faults that occur within the backplane circuits of aircraft networks. The equipment must detect and isolate faults down to the nanosecond that they occur to provide increased accuracy and reliability in generating actionable methods for resolving the cause of the fault.
Intermittent fault anomalies currently cost DoD an estimated $2 billion in annual maintenance.
Universal Synaptics was selected for the partnership because Lockheed Martin assessed the performance of their IFDIS2 and VIFD solutions and found that they could be applied to detecting intermittent faults within fighter jet aircraft in two different ways, Jason Brooks, senior program manager at Lockheed Martin said in an interview.
The IFDIS2 is a rack-mounted solution used in depot-level situations where, for example, a line-replaceable unit has been removed from an aircraft for deep analysis and possible reconfiguration before being returned to service. The Voyager is used by maintainers who are walking out to aircraft, performing harness or wiring or other quick electronics systems testing and analysis on the actual flight line.
Brooks described intermittent faults occurring on aircraft as the result of flight environment factors such as abnormal wind speeds or the variation of temperatures an aircraft's systems must operate within at different altitudes.
"When you think about what's causing these faults, it's cracked solder joints, loose wiring gaps, corroded contacts, any of those things that is either a manufacturing defect or something that's a result of wear and tear over time," Brooks said. "When we put this equipment in front of an actual production line, we've seen it driving results."
The Pentagon is focused on an 80 percent mission-capability rating rate for key fighter jet programs, but Brooks said the test equipment and interfacing technology available under the new agreement is adaptable to a host of other fixed and rotary wing aircraft, such as the UH-60 Black Hawk. Lockheed Martin also sees opportunities to bring the new testing solutions to ground and sea platforms as well.
Lockheed Martin and Universal Synaptics engineering teams have already started working together to develop new end-to-end automated test systems for DoD fighter jet squadrons. Brooks said discussions on applying new test solutions in the field as a result of the partnership will begin in early 2019.