The U.S. Space Force looks to survive in the incoming Biden administration, even as some defense analysts have said that it will lead to costly new programs and a new bureaucracy and have suggested that space programs should revert to Air Force control.
Last December, the 2020 National Defense Authorization Act established the Space Force, and lawmakers on both sides of the aisle have supported the sixth military service.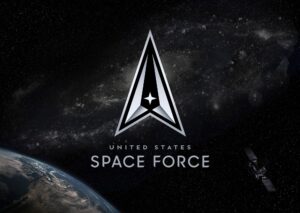 Chief of Space Operations Gen. John "Jay" Raymond recently defended the Space Force in a question and answer session on Nov. 21 at the Halifax International Security Forum.
"The U.S. has long recognized that space presents opportunities, both economic and scientific, for our nation, and also therefore has been a domain of global competition," he said in response to question from moderator, CTV News' Jeanne Meserve, on whether the Space Force is costly and unnecessary.
"In fact, we started out in space as a competition between us and the Soviet Union, and so we think it is absolutely critical to maintain assured access to space and freedom of maneuver in space," he said. "Those are vital national interests. Space fuels our American way of life. Space fuels our American way of war. Unfortunately, our adversaries, our competitors, have chosen this to be a domain of warfare and have weaponized space, and therefore it is absolutely critical, it's essential, that the Space Force continues to focus on being able to secure those vital national interests, not just for our nation, but for the globe."
While the incoming administration of President-elect Joe Biden is likely to welcome efforts to reduce military space program costs and ease pathways for commercial technologies' acceptance into the national security space arena, neither Biden nor his national security team have revealed their plans for the Space Force.
Raymond said that the Space Force will likely lead to reduced costs for space, as the new service looks to eliminate duplicative programs, and as the service's focus has been on being "lean and agile."
Air Force Maj. Gen. John Shaw, the commander of U.S. Space Force's Space Operations Command, has said that a conflict in space could start with electromagnetic interference, jamming satellites or GPS signals, or using lasers to blind space sensors temporarily (Defense Daily, Oct. 20). A conflict could then escalate to kinetic anti-satellite weapons (ASAT) to destroy on-orbit satellites, he said.
The U.S was the first nation to test ASAT weapons in 1958 with bomber-launched ASATs, and three other nations have demonstrated the ability to destroy orbiting satellites–Russia, China, and, most recently, India, with a test in March last year.
While Space Force has not disclosed the development of any kinetic programs, the service has revealed several non-kinetic counterspace efforts, including COLSA Corp.'s Bounty Hunter system, a ground-based system providing satellite communications interference detection, which achieved initial operational capability on Aug. 7, and a new $247.5 million Counter Communications (CCS) Block 10.3 Meadowlands system by L3Harris [LHX].