A key congressional panel is pushing the Department of Defense to begin developing a new fleet of space-based sensors to improve the ability of warfighters to track hostile ballistic missiles.
In its portion of the fiscal year 2018 defense authorization bill, unveiled June 20, the House Armed Services Committee's strategic forces panel calls for the Missile Defense Agency (MDA) to work with the Air Force and other agencies on a sensor "layer" that "provides precision tracking data of missiles beginning in the boost phase and continuing throughout subsequent flight regimes; serves other intelligence, surveillance, and reconnaissance requirements; and achieves an operational prototype payload at the earliest practicable opportunity."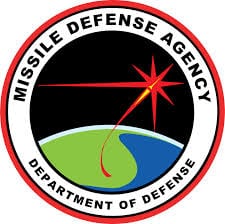 To help keep costs down, the HASC is open to non-traditional options, including hosted payloads, small satellites and partnerships with other entities. And it would like to see sensors that can serve more than one purpose.
The committee is "trying to get away from stove-piped, single-mission constellations toward multi-mission constellations," a HASC aide told reporters. "With any luck, a missile defense constellation would not actually be involved in missile defense very often. It would be involved in space situational awareness of other missions."
The committee wants MDA to submit an implementation plan to Congress within a year of the bill's enactment.
The HASC is not the only voice on Capitol Hill to address this issue. In April, Sen. Dan Sullivan (R-Alaska), a member of the Senate Armed Services Committee (SASC), said that new space-based sensors should be developed to provide persistent tracking of advanced missile threats (Defense Daily, April 7). The SASC is scheduled to begin marking up its FY 2018 defense authorization bill the week of June 26.
In August, Navy Vice Adm. Jim Syring, MDA's director at the time, said his agency will eventually need to field new space-based sensors to track increasingly advanced threats, including hypersonics and intercontinental ballistic missiles (Defense Daily, Aug. 17). For now, MDA is pursuing a relatively modest effort, the Space-based Kill Assessment, which aims to deploy a network of small sensors on commercial satellites in FY 2018 to help evaluate the results of missile defense tests.
The pair of Northrop Grumman-built [NOC] Space Tracking and Surveillance System (STSS) demonstration satellites launched in 2009 "shows it can be done," Syring said. But he cautioned that a high price, which helped doom the Precision Tracking Space System as an STSS successor in 2013, would turn off policymakers.