The Army's two finalists for its future scout attack helicopter program, Sikorsky [LMT] and Bell [TXT], will go through a final design and risk review for each of their offerings at the end of 2020, the Future Vertical Lift Cross-Functional Team (FVL CFT) told Defense Daily
on Thursday.
The FVL CFT also affirmed that the first flight tests for the Future Attack Reconnaissance Aircraft prototypes are scheduled for November 2022.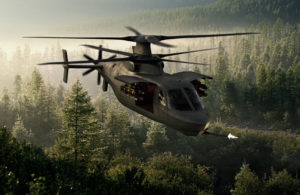 The additional FARA details arrive after the announced Wednesday evening it had selected Sikorsky's [LMT] Raider X and Bell's [TXT] 360 Invictus to move onto the competitive prototyping phase (Defense Daily, March 25).
Both Sikorsky and Bell will each get up to $735 million to build their prototypes, while the Army noted that final amounts and industry cost sharing numbers will not be publicly released.
Flight tests for the FARA prototypes are scheduled to run from the fourth quarter of FY '22 through the fall of 2023.
"The number of individual flight tests are undefined but we will maximize the number of flight test hours over the course of that timeframe to understand the design and solution as best we can," the FVL CFT told Defense Daily.
Sikorsky and Bell beat out a team of AVX [AVX] and L3Harris [LHX], Boeing [BA] and a team of Karem Aircraft, Northrop Grumman [NOC] and Raytheon [RTN] for the program to find a "knife fighter" helicopter that will fill the gap left by retiring the OH-58D Kiowa Warrior.