The State Department has approved a $620 million deal with Taiwan for recertification of PAC-3 missiles, as well as $163.3 million in Mk 54 lightweight torpedo sales with Germany and Belgium.
The Defense Security Cooperation Agency (DSCA) notified Congress of the three foreign military sales on Thursday.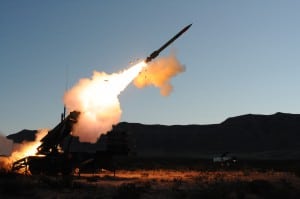 Taiwan's recertification deal covers replacing expiring components on its PAC-3 missiles to support an additional 30 years of operational life. 
"This proposed sale will help sustain the recipient's missile density and ensure readiness for air operations," DSCA officials wrote in a statement. 
Germany's $130 million deal covers 64 of Raytheon's [RTN] Mk 54 lightweight torpedoes and 10 Mk 54 conversion kits, as well as recoverable exercise torpedoes.
"The proposed sale will improve Germany's capability to meet current and future threats by upgrading the anti-submarine warfare capabilities on Germany's P-3C aircraft," officials wrote. 
The FMS with Belgium is worth $33.3 million for 29 Mk 54 lightweight torpedoes and two Fleet Exercise Section conversion kits.
"The Belgian Navy is phasing out its inventory of Mk 46 torpedoes. The Mk 54 will give them the ability to engage submarines from its fleet of NH-90 helicopters and the new generation of Multi-Mission Frigates," DSCA officials wrote.