In this new monthly column, Defense Daily highlights individuals from across the government, industry and academia whose efforts contribute daily to national defense, from the program managers to the human resource leaders, to the engineers and logistics officers.
David Chapman is Vice President of Government and Defense for Michelin North America, Inc. In this role he leads an international sales force responsible for original equipment and replacement sales to the U.S. Department of Defense, the Canadian Department of National Defense, federal, state, provisional, and local governments, and utility industries. Chapman joined Michelin in 2019 after retiring from the U.S. Army at the rank of Colonel.
How did you get involved in the defense industry or community?
Since I was a young boy, I always knew I wanted to serve in the military and dedicate my life to service. When I grew up, I attended military college, graduated and was commissioned a 2nd Lt. in the U.S. Army. The rest, as they say, is history.
Overall, I spent 30 great and rewarding years in the Army. During my transition, I knew I wanted to work in business and looked at many non-defense industries. However, few provided me with the purpose or passion for serving others I was seeking. So, when the opportunity to accept a role at Michelin and remain connected to the defense community became available, it was simply too exciting to pass up. While Michelin isn't a defense prime contractor, we do have dedicated business units for both defense and government. Ultimately, I was able to find the best of both worlds in one location.
What are some challenges you faced working through your career?
After retiring and joining Michelin, I immediately transitioned from an insider to an outsider in the defense world. Where I once had immediate access to defense leaders and programs, I was now starting from scratch. My first challenge was understanding that meetings, engagements and even simple phone calls with defense leaders had to be earned. Networking was key and eventually I found my way. Second, developing good business acumen and understanding the depth of the business was essential. In the Army we got very good at spending a budget and were often evaluated on how efficient we were at budget execution. In the private sector, we're evaluated on how well we manage the company's Profit and Loss among other things. It's no longer good enough to spend all your funding by the end of the fiscal year. Now, we're expected to be profitable. It's a mandatory requirement that most transitioning veterans to the business world have never been required to adhere to nor ever tried to do.
In the broader context, I saw many defense primes having a transaction only relationship with the Department of Defense. My goal was to change that culture to one of a partnership where we jointly identify DoD needs. It would require working together on engineering solutions, testing together and providing the best products at the best price…on time, every time.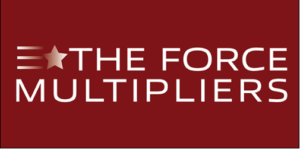 Did you feel like you always had sufficient mentors and leaders to help guide you? Why/why not?
Absolutely. The U.S. military highly values leadership, and at every point in your career you have access to some of the most experienced and engaged leaders anywhere. Not only your superiors, but your peers and even subordinates, particularly in the non-commissioned officer ranks can all offer leadership techniques. The opportunities are endless for those who are willing to learn.
Once I transitioned, I was mentored by the President of a major insurance company through the American Corporate Partnership program. This person eased my passage from the military to the private sector, and I would highly recommend other transitioning veterans follow this path. At Michelin, I've been blessed to be part of a company whose culture respects people. Our leadership model emphasizes empowerment and creating trust. One of the benefits of this model is having fabulous and experienced business mentors to learn from. It begins with our North American CEO and President, Alexis Garcin, and flows across the organization, through our global corporate headquarters in France.
How do you work to be a mentor yourself to younger counterparts?
Inside Michelin, I'm part of the leadership team within our Veterans Business Resource Group (BRG). As part of the Veterans' BRG, we are tasked with coaching and mentoring our veterans in the workforce as well as our non-veteran population on working with veterans. I also lead a dedicated team of sales and marketing professionals who I often learn as much from them as they do from me. As mentioned above, I had a wonderful mentor from the ACP program and have now become a mentor there myself. My goal is to give back to the program that assisted me is so many ways as I was transitioning from the military to civilian world, and to help others the way I was helped.
What does it mean to be successful in your career field?
At Michelin, we believe that mobility is essential for human development, continually innovating to make it safer, more efficient, and more environmentally friendly. Our priority and firm commitment to our customers is to offer uncompromising quality. The Michelin North America Defense Team aspires to truly be a "Trusted Mobility Partner" integrated with the U.S. Department of Defense, governments at the federal, state, provisional and local level, and Canada. Specifically, we aim to help the U.S. and Canadian Armed Forces and governmental entities defend their common way of life by contributing to the protection and operational readiness of their armed forces in a sustainable manner. When we have accomplished this, we will be successful.
What are some of the under-appreciated positions in the defense field, the unsung heroes or essential cogs in the machine that help the job get done with less recognition?
Without question the most essential, but often "out of the spotlight" heroes, are our engineers and design teams. These highly educated technical experts anticipate the future needs of the national security community and turn them into reality. Keep in mind, these are long term programs and often they don't even see the fruit of their labor come to market simply due to the timelines involved. At Michelin our products and services have the potential to save lives not only in the defense industry, but across the board because tires are such a critical piece of safety equipment on any vehicle, and it all begins in the design lab.
How can the industry improve in promoting these individuals and building them up?
It's incumbent on each company to highlight the accomplishments of and promote these individuals where they can. At Michelin, our "industrial experts" as they are called have the opportunity to be promoted from the design labs into senior management. Many of our highly capable engineers have gone on to lead the most important and complex divisions of our company. There are also those who love their work so much they spend their entire careers thinking of, designing and developing life changing products and solutions. One idea for the industry to adopt would be to celebrate our engineers and designers with some type of annual recognition, possibly even in one of your Defense Daily editions.
How has the culture changed around diversity within your career?
While on active duty over my 30-year career, I saw a tremendous positive change. Shortly after I retired, Chairman of the Joint Chiefs of Staff General Mark Milley stated, "We have challenges to be sure, but the military has been and remains the largest meritocracy in the world. We promote, we advance, and we select based on your knowledge, your skills, your attributes and the content of your character." I also believe that to be true. In my current role it's much the same. We at Michelin recognize and celebrate every employee. Across our organization in the United States and Canada, we attract and develop some of the top talent to an environment that encourages individual growth and treats all employees with respect. We believe that each individual brings a unique outlook to the team, based in part, by their own background and experiences. The result is a diverse, multifaceted workforce that drives the ingenuity, vision and success of our company.
What is your advice for new entrants to the defense/military community?
For those looking for opportunities out of college or during a career transition, I would highly recommend our defense industries. They possess a sense of purpose focused toward bigger than business, larger than profits and more important than self. I would advise them to find a company that matches their own personal values and is a good cultural fit. I know we overuse those words often, but culture absolutely matters. For those currently in the industry, first and foremost, be good at what you do. Be aware of the broader trends within the defense industry and think about where you can provide the most value. And this is very important. Don't haphazardly chase compensation/promotion or perceived opportunities. Be intentional in your career and with your company because the grass isn't always greener elsewhere. But the most important this is to always be learning…always.
What do you see as the future of your sector in national defense?
Mobility in defense is the difference between success and failure. Tomorrow's mobility requirements will continue to focus on how effectively soldiers move about the battlespace or training range. However, the future of mobility will also become more sustainable to preserve the planet's resources. Michelin is doing its part by integrating sustainable materials into its tires to reduce the impact on the environment. To achieve an ambitious goal of a 100% sustainable tire by 2050, Michelin is acting at every stage in its life cycle.
Additionally, mobility applications will become more robust and include snow, arctic and soft soil capabilities. Unmanned ground vehicles will require airless solutions such as Michelin's TWEEL and composite rubber tracks in place of traditional steel tracks.
Mobility will also include more than tires. Electrification and alternative fuels will demand greater engineering but add unique capabilities to the force. Additive manufacturing will be used to design lighter and more readily available spare parts, providing more efficient maintenance and more flexible supply chains.
Michelin can support the vital mission of the armed forces with all these capabilities because our portfolio of services and solutions expands well beyond the traditional role of tires.
Who are the Force Multipliers in your community? Let us know at [email protected].