DISA has awarded Leidos [LDOS] a potential 10-year, $6.5 billion deal to continue providing support services for Department of Defense Information Network (DODIN) and Defense Information System Network (DISN).
Leidos is the incumbent on Global Solutions Management – Operations (GSM-O) program and beat out two competitors for the latest network sustainment and enhancement contract.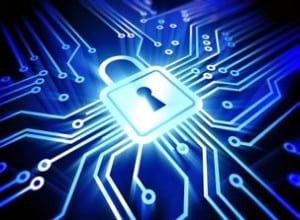 "As the incumbent, we look forward to continuing the important work of operating and maintaining the global Defense Information System Network for stakeholders that range from warfighters to government leadership in countries around the world," Leidos said in a statement to Defense Daily.
The GSM-O II deal includes a mix of fixed price and cost contract type pricing arrangements, and covers a five-year base period followed by two two-year options and a final one-year option period.
"The GSM-O II contract includes requirements for innovative technical approaches and solutions, to include the enhancement of network efficiency tools and network innovations and improvements," a DISA spokesperson told Defense Daily. "GSM-O II will provide direct support for operation and maintenance of the DODIN/DISN by maximizing efficiency and flexibility while allowing for technical innovation, simultaneously reducing risk to the Government, and continuing to provide support to and maintain survivability of the warfighter worldwide."
DISA noted that the extended contract length to 10 years and mix of order-types allows flexibility for the agency's mission partners to order network enhancement services from Leidos as needed.
"The GSM-O II contract improves upon the acquisition strategy of its predecessor contracts by offering a 10-year ordering period, which will provide the contract duration needed for DISA to properly incentivize the contractor to invest and implement meaningful innovative solutions," DISA said. "The wide range and flexibility of contract types offered under GSM-O II allows mission partners to optimize dollars spent by incentivizing cost savings and avoidance and driving efficiencies."
DISA declined to name the two other competitors who had unsuccessful bids citing the sensitive source selection process.