The Army's top acquisition official said he expects industry partners, for the time being, will maintain new production line measures put in place to keep facilities safe during the pandemic, and noted the service has only experienced a couple COVID-related delivery delays.
Bruce Jette, assistant secretary of the Army for acquisition, logistics and technology (ASA ALT)), told reporters Tuesday one of the delays has been BAE Systems
' delivery of two systems for Paladin Integrated Management (PIM) self-propelled howitzer upgrade program.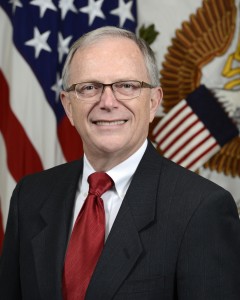 "We've adapted well to the COVID issues. Industry has revised the way it sets up its assembly line, the ways it keeps it clean, the way they manage their people, those types of things. In doing so, it's drastically reduced our exposure to COVID impacts in our ability to execute work," Jette said. "I don't see us backing off of these same techniques, on a continuing basis, even as a vaccine continues to mature."
The new safety measures may help keep production lines open as a way to ensure the flu season does not have a compounded effect with the pandemic, Jette said.
Jette has previously said he believed industry's work to ensure production lines are safe to remain open would allow the Army to not have any significant timeline slips across its portfolio of 600 programs (Defense Daily, April 23). 
"We have a couple [programs] that are challenges, but for the most part we're catching up," Jette said.
BAE Systems missed two deliveries for PIM systems in May due to COVID, according to Jette, who noted the company has made up for one delivery and is catching up on the other.
Jette did not name the other program that has had delayed deliveries due to the pandemic.