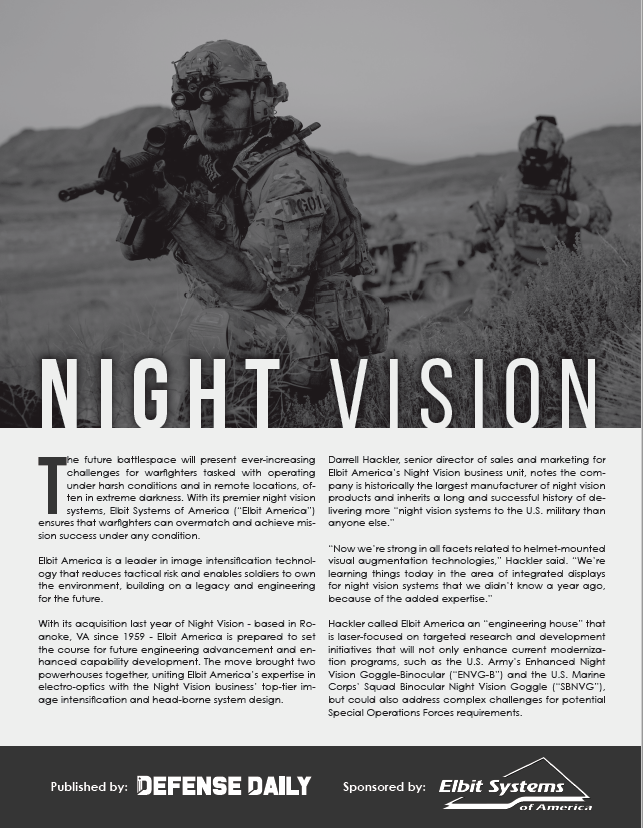 The future battlespace will present ever-increasing challenges for warfighters tasked with operating under harsh conditions and in remote locations, often in extreme darkness. With its premier night vision systems, Elbit Systems of America ("Elbit America") ensures that warfighters can overmatch and achieve mission success under any condition.
Elbit America is a leader in image intensification technology that reduces tactical risk and enables soldiers to own the environment, building on a legacy and engineering for the future.
With its acquisition last year of Night Vision – based in Roanoke, VA since 1959 – Elbit America is prepared to set the course for future engineering advancement and enhanced capability development. The move brought two powerhouses together, uniting Elbit America's expertise in electro-optics with the Night Vision business' top-tier image intensification and head-borne system design.