The White House and Senate Republicans are calling for the next COVID-19 relief package to cover $21.3 billion for defense, including $11 billion for industry's pandemic-related claims, according to a copy of the proposal obtained by the New York Times.
The draft proposal
arrives as Congress begins deliberation over its next emergency response bill, which Pentagon officials have urged lawmakers to include additional supplemental funding for the department.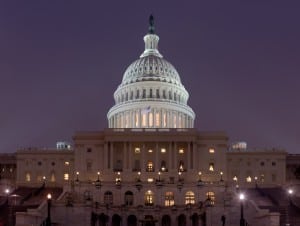 Ellen Lord, the Pentagon's top acquisition official, has previously told lawmakers that she expects industry's reimbursement claims for pandemic-related costs to total in the "low double digits of billions of dollars" (Defense Daily, June 10).
The earlier CARES Act relief back package included a provision authorizing the Pentagon to cover the defense industrial base's efforts to keep workers employed but did not appropriate funds for reimbursements.
Rep. Adam Smith (D-Wash.), the chairman of the House Armed Services Committee, has said previously he opposes supplemental funding and added the Pentagon should be able to cover the reimbursements with the $10 billion in emergency funding from the CARES Act, of which he said the department had yet to allocate half of the funds it received (Defense Daily, June 30).
The leadership of the Senate Armed Services Committee offered their support last month for the Pentagon's call to receive congressional help with industry's COVID costs (Defense Daily, June 11)
Last week, the Aerospace Industry Association and executives from 80 defense companies signed a letter urging congressional leadership to provide such funding to assist with reimbursements (Defense Daily, July 15).
The proposal does not specify how the other $10.3 billion for defense spending would be authorized under the next bill.