The Army has awarded Honeywell [HON] a potential five-year, $1.1 billion deal to continue providing upgraded turbine engines for M1 Abrams tanks.
Honeywell said Monday has received an initial $125 million order for the Total InteGrated Engine Revitalization (TIGER) III base contract.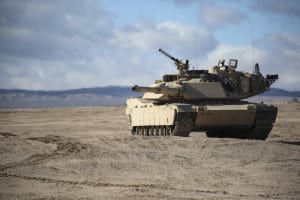 "[The] AGT1500 engine in the M1 Abrams tank provides superior power and torque, low noise, and smokeless operation, contributing to the tank's unmatched combat performance," the company wrote in a statement.
The latest TIGER award is aimed at continuing improvement of the AGT1500 engines and reducing service costs for Abrams sustainment.
Work on the latest deal is expected to be completed by the end of September 2025.