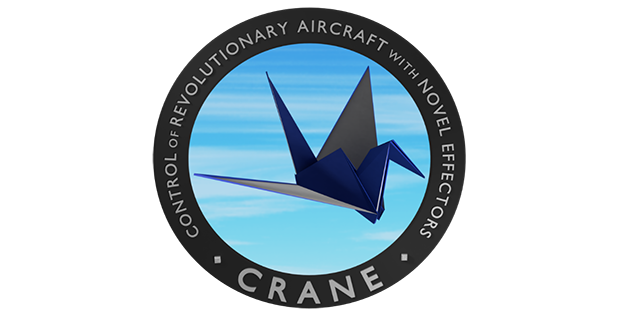 Boeing [BA] subsidiary Aurora Flight Sciences was selected by the Defense Advanced Research Projects Agency (DARPA) as the first awardee in a potential X-plane project designed to explore the use of active flow control technologies as a primary control method for aircraft, eliminating movable surfaces.
The $7.1 million cost-plus-fixed-fee contract, announced June 19, is expected to be one of three DARPA will make in the coming weeks for the Control of Revolutionary Aircraft with Novel Effectors (CRANE) program, funding Aurora and other awardees to design an aircraft that maneuvers without the use of traditional flight control surfaces or other novel approaches such as wing morphing or mechanical thrust vectoring.
"Active flow control (AFC) is the on-demand addition of energy into a boundary layer for maintaining, recovering, or improving vehicle performance," according to NASA.
Existing aircraft, including the F-16 Falcon and XV-15 tiltrotor demonstrator, have used AFC as a "patch fix" in addition to traditional approaches to flight control. Lockheed Martin's [LMT] Skunk Works has filed for more than 50 AFC-related patents and incorporated some technologies in the SR-71 Blackbird and F-104 Starfighter.
DARPA's Tactical Technology Office, along with the Air Force Research Lab and Office of Naval Research, believe funding a design project — and potential manned or unmanned X-plane flight campaign — focusing on early incorporation of AFC technologies could demonstrate new design trade spaces.
"The objective of the program is to develop an aircraft based around active flow control as this is an area that has not been fully explored as compared to traditional flight controls or more recent approaches like wing morphing or mechanical thrust vectoring," DARPA Program Manager Alexander Walan told Defense Daily via email. "Active flow control technology has matured at the component level to the point where a potential leap forward in aircraft technology is possible."
AFC technologies have been maturing for several decades, but have not yet been incorporated early in the design process as a primary control method, Walan added. These technologies include sweeping jets, co-flow jets, plasma actuation, pulse detonation, vortex generators and synthetic jets.
"With its AFC-focused design, CRANE seeks to demonstrate significant efficiency benefits, as well as substantial improvements in cost, weight, performance, and reliability over past applications and demonstrations," Walan said. "Demonstrating AFC for stability and control in-flight opens up the design trade space for future aircraft by overcoming barriers associated with conventional control systems."
A DARPA presentation on the CRANE project notes potential benefits of an AFC-focused design include greater structural efficiency, increased lift/reduced drag, enhanced maneuverability to include extreme STOL capability and low-speed flight, and greater high-altitude performance to enable surveillance missions up to 90,000 feet.
The conceptual design phase for CRANE is expected to continue until Q2 of fiscal year 2021, with a go/no-go decision on an X-plane expected in Q2 of fiscal '23 and first flight targeted for Q2 of fiscal '24.
Aurora's design work will take place in Manassas, Virginia, as well as Tucson, Arizona, St. Louis, and Los Angeles, with an estimated completion date of June 2021.