The Naval Information Warfare Systems Command (NAVWAR) awarded Perspecta a $657 million modification on Sept. 20 to extend the existing Next Generation Enterprise Network (NGEN) contract for four more months.
As the NGEN contractor, Perspecta operates the Navy's enterprise-wide information technology (IT) services contract vehicle. This provides IT services to the Navy and Marine Corps through the Navy Marine Corps Internet (NMCI) and the Marine Corps Enterprise Network (MCEN) within the continental U.S. (CONUS).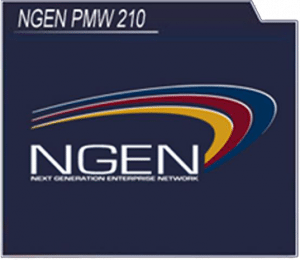 Perspecta provides the services through its U.S. public sector business it inherited from DXC Technology [DXC], which itself took over Hewlett Packard's [HP] Enterprise Services business. Perspecta launched in 2018 as a merger of DXC's U.S. public sector business, Vencore, and Keypoints Government Solutions (Defense Daily, March 9, 2018).
This award extends the current NGEN contract potential ordering period from June to September 2020. This also includes three one-month extension that could extend the ordering service through December 2020.
The Navy first said this award was coming in a July notice on FedBizOpps. That notice explained this will provide continuation of services for six more months of end-user hardware (EUHW), lasting from October 2019 to March 2020, and four to seven months of network services lasting from June 2020 to September or December 2020 (Defense Daily, July 19).
NGEN was originally awarded to Hewlett Packard in June 2013 and was scheduled to run out in June 2018. This latest award is far from the first NGEN extension.
Last year, the Navy extended the Perspecta NGEN award for one year in a $787 million contract. Without that extension the work was due to expire at the end of September 2018 (Defense Daily, Sept. 6, 2018).
In September 2017, the Navy pushed back the award schedule for the successor of NGEN, NGEN Re-compete (NGEN-R), to late 2018. This extended the existing service management, integration and transport (SMIT) portion of the work by up to 23 months and the EUHW portion by up to 39 months (Defense Daily, Sept. 20).
The Navy keeps extending NGEN while it conducts a competition for the NGEN Re-compete (NGEN-R) program between Perspecta and Leidos [LDOS] (Defense Daily, Feb. 5, 2018).
The Navy's NGEN-R plans to add IT coverage outside CONUS through the OCONUS Navy Enterprise network (ONE-Net) and split the contract between EUHW and SMIT. The Navy hopes the split will lower total NGEN costs.
The July extension notice said the Navy now expects to award the EUHW NGEN-R contract in the fourth quarter of this year and SMIT in the second quarter of FY 2020.