The Pentagon's perennial failure to receive a clean financial audit could be improved with bolstered data systems for personnel, acquisition and logistics information, a panel of experts told lawmakers on Tuesday.
"DoD suffers from an alarming lack of accurate and consistent data on almost all of its core business functions. This problem makes it exceptionally difficult for anyone who wants to drive change," Elizabeth Field, the Government Accountability Office's director of Defense Capabilities and Management, told the Senate Armed Services Committee. "If those systems aren't in good shape, the department will never pass the full financial audit.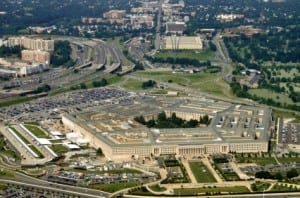 Field and and Peter Levine, a former DoD deputy chief management officer and current senior research fellow at the Institute For Defense Analyses, said investments in improved financial systems will be rendered ineffective if those "workhorse data systems" do not receive the same attention.
"This committee has authorized billions of dollars for data systems. To my lights, too much of that investment has focused on financial statements and financial systems and not enough has focused on the systems the department really needs to make it work," Levine said. "I would like to see the aperture broadened as to where the committee and the Congress and the department invest their money in data systems and a great focus on what I consider the actual workhorse [data] systems."
The Pentagon announced last fall it failed its latest full financial audit, with officials telling reporters the department expects to achieve its first "clean opinion" by 2027 (Defense Daily, Nov. 17).
Levine told the panel he believes investments could be made upfront to improve audit results, such as addressing data systems, rather than relying on widespread management reforms that may not necessarily address underlying issues.
"Management reforms are often viewed as a cash cow, but the secret is that real improvement often requires upfront investment. If you want those savings down the road, you may have to put up money upfront. Beyond that, management reforms don't always yield savings [but] they may yield better and more effective practices that provide better support to the warfighter rather than money back to the taxpayer," Levine said.
Field noted the department has made incremental improvements over the last three years while undergoing audits, to include establishing an inventory clean-up initiative that uncovered nearly $3 billion in materials, and said the process could serve as a "catalyst" for further benefits.
"I think for the department to continue to work toward obtaining a clean opinion on the full financial audit is a really important part, not the only part but a really important part, of strengthening management at the department," Field said.