The Navy's top acquisition official is disestablishing the Program Executive Office Enterprise Information Systems (PEO EIS) and replacing it with two new separate offices.
PEO EIS is specifically being replaced with PEO Digital and Enterprise Services (Digital) and PEO Manpower, Logistics and Business Solutions (MLB), Assistant Secretary of the Navy for Research, Development and Acquisition James Geurts said in a May 4 memo.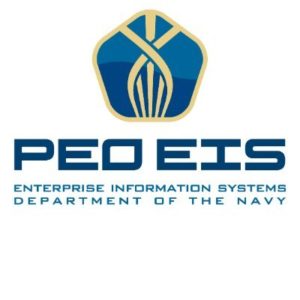 Geurts explained this change aims "to realize the vision of digital transformation and to optimize program alignment across the Navy and Marine Corps capability portfolios."
The existing PEO EIS program offices concerned with networks, enterprise services and digital infrastructure will be shifted to PEO Digital, led by current PEO EIS head Ruth Young Lew as program executive officer. Likewise, existing PEO EIS offices related to manpower, logistics, and other business solutions will shift to PEO MLB, led by Les Hubbard, current executive director for PEO EIS.
Geurts said both new PEOs will have headquarters in the National Capital Region. The PEO transition is starting this month and is set to be finished by August.
He also noted each PEO "will consider an organizational framework based on industry best practices for digital transformation, agility and modern service delivery constructs."
Deputy Assistant Secretary of the Navy for Information Warfare and Enterprise Services (DASN IWAR), Jane Rathburn, will oversee the effort through two Lines of Effort (LOE).
This first LOE will focus on realigning the PEO EIS programs into the two new offices whilre also "transforming the organizations into a modern service delivery framework and operating model," Geurts wrote.
Separately, LOE 2 "will focus on assessment and realignment of related Navy and Marine Corps capabilities that currently reside outside of PEO EIS into the appropriate new PEO to address gaps in capability and provide portfolio wholeness."
Geurts said DASN IWAR will oversee development of the LOE charters, plan of action and milestones (POA&M), and provide both to him within 30 days.
PEO EIS manages the Next Generation Enterprise Network (NGEN) and NGEN-Recompete (NGEN-R) programs. The Navy awarded Leidos [LDOS] a potential $7.7 billion contract for the Service Management, Integration and Trasport (SMIT) portion of the NGEN-R program. (Defense Daily, Feb. 6).
Last August, the Navy said it completed a tech refresh of its financial management system, Navy Enterprise Resource Planning (ERP), and moved it to a commercial cloud system. PEO EIS' Navy Enterprise Business Solutions program management office manages ERP (Defense Daily, Aug. 26, 2019).