The Pentagon is readying to release its first electromagnetic spectrum strategy, according to the department's deputy CIO, who added the document is likely to be out in the next two months. 
Essye Miller told attendees during an online C4ISRNET conference the strategy will address the implications of sharing spectrum bands with industry and the potential impacts on major weapon systems.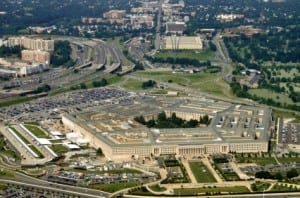 "The electromagnetic spectrum is not only contested, but congested. Therefore, it is increasingly important to have the ability to successfully conduct operations across every domain," Miller said.
Miller said the document will include long-term goals for establishing spectrum superiority, detail capability requirements and discuss fully integrating electromagnetic spectrum infrastructure moving forward.
"If you consider information operations, electromagnetic spectrum as well as spectrum operations, put all of that under one umbrella. It really becomes a question of how do we manage our capacity and capability within that area, particularly as we begin to partner more with industry," Miller said.
The Pentagon is also standing up a new Electromagnetic Spectrum Operations Office within the DoD CIO's purview, according to Miller, who said further information is expected to be detailed within the coming weeks.
Miller said last month she plans to retire from the department in June, with John Sherman, the Intelligence Community's top technology officer, set to replace her (Defense Daily, April 20).