Lawmakers are seeking to broaden Congress' artificial intelligence discussion to focus on pushing agencies to move more rapidly on technology development and exploring legislation to create an AI budgetary framework.
Leadership from both the House and Senate AI caucuses spoke Tuesday at The Atlantic Festival calling for a more strategic approach to artificial intelligence and machine learning investments to ensure the U.S. remains ahead of peer competitors.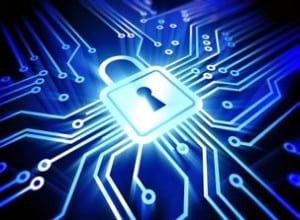 "The problem with Congress is that it's too slow, and the technology moves so fast that we have to put a framework in place to hold people accountable, businesses accountable and the military accountable," Rep. Jerry McNerney (D-Calif.), co-chair of House AI caucus, said during a panel.
McNerney added he is working on bipartisan legislation, with hopes of getting a similar bill sponsored in the Senate, that would create a center of excellence within the General Services Administration to provide AI resources for federal agencies, including the Pentagon. 
Rep. Will Hurd (R-Texas) joined McNerney on the panel and said Congress must push for a coordination framework for AI to ensure future budgets fully resource the wide swath of projects across the government.
"There's so many things going on within the federal government [with AI] that there's too much for one person to remember. So can we make sure that we are coordinating this in a better way?" Hurd said.
Hurd added that lawmakers must increase their number of AI-related hearings, noting Congress held just six in the last Congress, to engage with AI practitioners to better understand technical considerations. 
"Will all 535 members of Congress know what a neuro-network is and how machine learning actually works? No. But Congress can do some things like making sure we have a budgetary framework in place to make sure that right level of research dollars are going to this topic," Hurd said.
Sen. Martin Heinrich (D-N.M.), co-founder of the Senate AI caucus, spoke earlier at the event about the need for Congress to oversee the centralization of AI efforts, noting DoD's new Joint Artificial Intelligence Center as a key effort to start addressing slow bureaucratic processes. 
"I think we need to be more nimble. The Pentagon's a big bureaucracy. It tends to move slowly. So we have to constantly be pushing this forward to make sure we can move more quickly than we have historically," Heinrich said. "The Pentagon has had a very diffuse approach in the past. That seems to be changing with the JAIC since you need someone who's in charge. We're finally getting to that point where there's centralization of knowing what's going on out there and having a strategic approach to what we do."