The Army has awarded Lockheed Martin [LMT] a $281 million deal to upgrade its Sentinel radars to the A4 version and transition the system to Active Electronically Scanned Array technology.
Under the deal, announced Wednesday evening, the Army will purchase 18 Sentinel A4 radar systems with work expected to be completed in March 2026.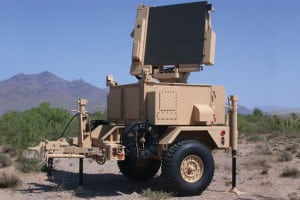 Lockheed Martin's new A4 version of the AN/MPQ-64 Sentinel radar, which provides air surveillance and fire control data, will replace the A3 built by Thales and Raytheon [RTN].
Three bids were received for the work, according to the Pentagon.
The Army has said the Sentinel radar would require new hardware, rather than continued software upgrades with the A3, to integrate with the future Integrated Air and Missile Defense Battle Command System.
A total of $6.5 million in FY '19 research, development, test and evaluation funds were obligated at the time of the contract award.