BAE Systems said Monday the company is now offering a suite of artificial intelligence tools and its data labeling service on Amazon Web Services
' [AMZN] online marketplace for federal customers to allow for more rapid acquisition.
Peder Jungck, vice president of BAE Systems' intelligence solutions business, told Defense Daily the AI products offered on the marketplace are designed to "help intelligence analysts sift through large quantities of data, signals, and imagery."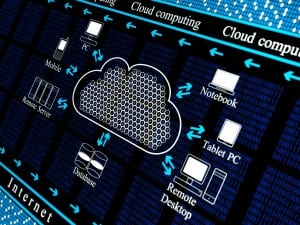 "In fact, there are very few algorithms existing today in the commercial marketplace that are tuned-in properly to government's missions," Jungck said. "We developed our AI products through our deep expertise and partnership with DARPA. Offering these tools and services now on the [AWS] Marketplace extends availability to government customers for using, testing, and leveraging them to drive operational and mission efficiencies." 
The suite AI and machine tools offered now on the virtual marketplace includes geospatial and multi-intelligence capabilities, a deep learning model for detecting signals and transmissions from platforms and a tool for data anomaly detection using analytics.
The AWS marketplace will also offer BAE Systems' on-demand Data Labeling as a Service that will allow customers to leverage the company's "1,000 trained and expert analysts" to help train AI and machine learning for specific mission use cases.
"With the proliferation of data, it is nearly impossible to accomplish massive data labelling without AI/ML tools and the experts who know how to use them. The government often needs large amounts of data to be properly categorized, modified and normalized to provide context of where data came from and for it to be useful for decision making. With our DLaaS now available in the Marketplace, the government no longer needs to accomplish this on their own," Jungck said.