SAIC [SAIC] said Tuesday the company has received an $830 million deal from the Army to continue providing aviation systems engineering services.
The potential five-and-a-half year deal supports Army Combat Capabilities Development Command, Aviation & Missile Center (DEVCOM AvMC), Software, Simulation, Systems Engineering and Integration (S3I) Directorate and includes hardware in-the-loop (HWIL) simulation work for both manned and unmanned fixed and rotary-wing platforms.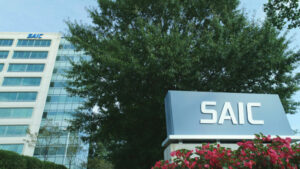 "SAIC is privileged to support cutting-edge engineering efforts at S3I and DEVCOM AvMC along with our teammates," Gabe Camarillo, senior vice president of SAIC's Army business unit, said in a statement. "We look forward to extending our support to Army aviation modernization in the Huntsville, Alabama area in the years to come."
Work on the HWIL aviation systems covers support for subsystems, testbeds, laboratories, network and support equipment, and will include concept research, design work, testing, operations and maintenance.
SAIC noted the work on this new contract will be performed under the GSA's One Acquisition Solution for Integrated Services (OASIS) professional services contract, managed by the Army Contracting Command – Redstone Arsenal.