The State Department has approved a potential $78 million deal with Argentina for four Lockheed Martin's [LMT] P-3C maritime surveillance aircraft.
The Defense Security Cooperation Agency on Thursday notified Congress of the deal, which is intended to replace Argentina's older P-3B aircraft.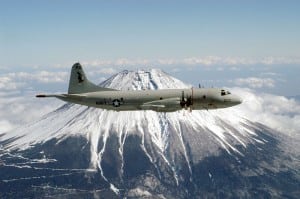 Under the deal, Argentina will also receive communications equipment, radar equipment and infrared/electro-optic equipment.
"To maintain maritime security, Argentina acquired four EDA P-3C aircraft to replace its older aircraft. These EDA aircraft need this refurbishment and equipment to be fully operational," DSCA officials wrote in a statement. "It is vital to the U.S. national interest to assist Argentina in developing and maintaining a strong and ready self-defense maritime patrol aircraft capability."
Logistics Services International, Eagle Systems and Collins Aerospace [UTC] will also serve as prime contractors for the deal.