The State Department has approved a $4.25 billion deal with Morocco for 36 Apache helicopters and the sale of five C-130J transport aircraft to New Zealand for $1.4 billion.
Defense Security Cooperation Agency officials notified Congress of the Morocco foreign military sale on Tuesday and the deal with New Zealand on Wednesday.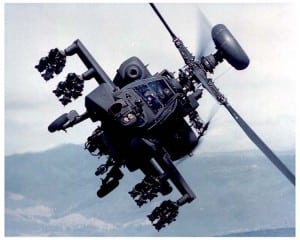 Under the Apache deal, Morocco will also receive 79 T700-General Electric [GE]-701D engines, 36 AN/ASQ-170 modernized target acquisition and designation sight/AN/AAR-11 modernized pilot night vision sensors and 18 fire control radars.
The deal also includes 550 AGM-114R and 60 AGM AGM-114L Hellfire missiles, nearly 600 Advanced Precision Kill Weapon System (APKWS) kits, 200 Stinger missiles and 39 Common Missile Warning Systems
New Zealand, which already operates the C-130H, will receive the new aircraft as well as 24 Rolls- Royce AE-2100D3 turboprop engines, 15 Embedded GPS/Inertial Navigation Systems and 13 Large Aircraft Infrared Countermeasures systems. 
"This purchase also includes sensors and performance improvements that will assist New Zealand during extensive maritime surveillance and reconnaissance as well as improve its search and rescue capability.  Additionally, the extra cargo capacity and aircraft performance will greatly increase New Zealand's Antarctic mission capabilities while simultaneously increasing safety margins," DSCA officials said in a statement.