The State Department has approved a potential $115 million deal with Croatia for the sale of two UH-60M Black Hawk Helicopters.
The Defense Security Cooperation Agency (DSCA) notified Congress of the foreign military sale on Wednesday.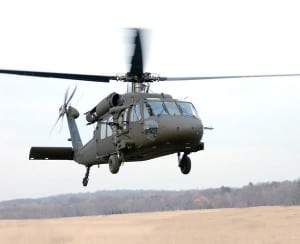 Croatia has requested the Black Hawk deal includes up to nine T700-GE-70 ID engines and nine H-764GU/Embedded Global Positioning/Inertial Navigation systems.
The FMS also includes the sale of communication security equipment, including an AN/APX-123A Identification Friend or Foe transponder and AN/ARC-231 RT-1808A radios.
"The sale of these UH-60 helicopters to Croatia will significantly increase its capability to provide troop lift, border security, counterterrorism, medical evacuation, search and rescue, re-supply/external lift, and combat support. These UH-60 helicopters will allow for interoperability with U.S. and NATO forces in rapid response to a variety of missions and quick positioning of troops with minimal helicopter assets," DSCA officials said in a statement.