The Army Aviation Association of America (AAAA) said Thursday it has canceled this year's Army Aviation Mission Solutions Summit.
The in-person event was scheduled for April 21 to 23 in Nashville, Tenn. As recently as last week, the organization was still considering holding the event, saying it would make a final decision by March 8.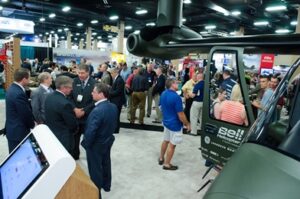 On Thursday, the association told exhibitors that the final decision was made after Army officials notified event organizers the service would not be able to support the conference based on a health risk assessment with the ongoing pandemic.
"We are cancelling the Army Aviation Mission Solutions Summit based on this decision, as we depend on the Army for our key speakers and leader attendance, aircraft displays, and general attendance," Ret. Maj, Gen. Jeff Schloesser, president of AAAA, said in a statement. "Be safe, be careful, and we hope to see you at future AAAA events as conditions allow."