The Association of the United States Army said Tuesday it has canceled the Global Force Symposium and Exposition set to take place next week in Huntsville, Alabama.
The organization's decision arrives in the wake of the continued global spread of coronavirus, and arrives a day after Army Secretary Ryan McCarthy announced the head of U.S. Army Europe may have been exposed to COVID-19 at a recent conference.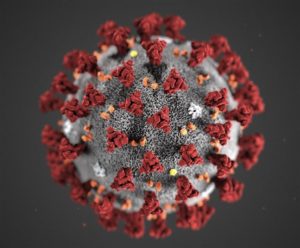 "For the health and safety of all of our members and the participants in Global Force, canceling next week's event is, regrettably, the right decision," retired Gen. Carter Ham, AUSA's president and CEO, said in a statement. "We will all miss the professional opportunities that have come to be so highly regarded at Global Force, but we'll also miss the welcoming community of Huntsville. Mark your calendars for Global Force 2021, scheduled for March 16 to 18."
The conference was set to feature keynote addresses from Vice Chief Gen. James McConville, Gen. Mike Murray, head of Futures Command, Gen. Gus Perna, head of Army Materiel Command and Bruce Jette, the service's top acquisition official.
Participants in the Army's xTechSearch to find innovative capabilities from non-traditional partners were also slated to pitch their solutions at the conference.
On Monday, McCarthy first said that Lt. Gen Christopher Cavoli, head of U.S Army Europe, and several staff members were self-quarantining after potential exposure to the virus at a recent conference.
"Out of an abundance of caution and following recommended protocols, he and others potentially affected are self-monitoring and working remotely to fulfill their command duties and responsibilities," McCarthy said. "U.S. Army Europe public health officials have notified all other U.S. personnel who were at risk of exposure. The health and welfare of our soldiers, families, civilians, allies and partners is a critical priority. We'll continue to provide them the most up-to-date information on appropriate measures to prevent the potential spread of COVID-19."