Sen. Jim Inhofe (R-Okla.), the Senate Armed Services Committee ranking member, will oppose Colin Kahl's nomination for the Pentagon's top policy job over concerns related to his "temperament and judgment," a committee aide told Defense Daily.
Politico first reported news of Inhofe's official position, which arrives after Kahl faced tough scrutiny from lawmakers during his confirmation hearing and as the Pentagon works to secure the votes for his confirmation.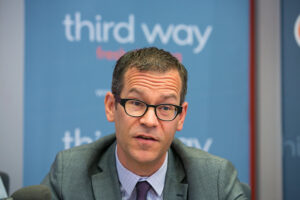 A committee vote on Kahl's nomination to serve as under secretary of defense for policy is likely to take place next week, according to the committee aide.
During last week's confirmation hearing, Republican members of SASC criticized Kahl's previous social media posts and for his role in crafting the Iran Nuclear Deal with several GOP lawmakers adding they would vote against his nomination (Defense Daily, March 4).
Kahl, who served as the national security adviser to the vice president during the Obama administration, assured the panel he would remain non-partisan in the role if confirmed and offered his support for nuclear modernization efforts and capability initiatives he said would be required for competition with China.
Inhofe, in particular, set the tone for the hearing disputing press reports that a recent phone call with Kahl had eased his concerns and said the nominees "public policy positions have been couched in partisan politics rather than fact-based analysis."
Pentagon spokesperson John Kirby told reporters on Tuesday that Defense Secretary Lloyd Austin was planning to meet with Sen. Joe Manchin (D-W.Va.) and urged his support for Kahl's nomination, as the senator is reportedly undecided on how he will vote.
"The secretary looks forward to having Dr. Kahl installed as the under secretary of defense for policy. He urges the Senate to give him a vote so we can get him on board. It's a critical job in the building to make sure that, as the secretary has said, we have policy that's matched to the will of the American people and strategy and resources that then can inflow from that policy. And Colin Kahl is exactly the right individual to help us lead that policy making effort," Kirby said.