A Government Accountability Office (GAO) official told lawmakers last week while the Missile Defense Agency (MDA) has taken steps to reduce risk in the Next Generation Interceptor (NGI) program, it is still wary of repeating past acquisition problems.
"We have considered its acquisition programs to be high risk. This is partly due to the sheer technical design and engineering challenge of developing an integrated ballistic missile defense system, but also due to the schedule pressures MDA faces, the changing nature of the threat, and practices that exacerbate the risks already inherent in the mission," Cristina Chaplain, director of the GAO's Contracting and National Security Acquisitions Team, said while testifying before the House Armed Services Subcommittee on Strategic Forces March 12.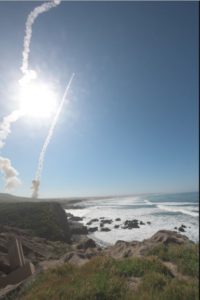 She noted MDA's high-risk practices usually include too much overlapping of acquisition activities, which the GAO calls concurrency. Chaplain used the example of starting to fabricate systems before designs are fully known or going into production before flight testing is finished.
Although concurrency may speed up the acquisition process, "it also means that problems come with greater consequences," as in the case of the now-canceled redesigned kill vehicle (RKV) program.
NGI is the successor to the RKV after the latter was canceled due to deficiencies that would have cost hundreds of millions and extra years to fix. The RKV planned to only replace and upgrade the kill vehicle tipping the Ground-Based Interceptors (GBIs) while NGI plans to replace the entire GBI missile round. The GBIs are the interceptors in the Ground-based Midcourse Defense missile defense system meant to defend the U.S. from ballistic missile threats.
The Defense Department planned for $4.9 billion to fund NGI work over the five-year Future Years Defense Program in the fiscal year 2021 budget request (Defense Daily, Feb. 11).
Chaplain said in the past GAO found MDA reports to Congress "did not provide sufficient insight into cost, schedule, and progress. In addition, new programs were initiated without fully assessing alternatives or effectively consulting with warfighters or stakeholders such as the intelligence community."
While MDA did develop and field missile defense capabilities, Chaplain noted there were also program cancellations, delays, added cost, and gaps in knowledge about performance "that could have been avoided using sounder approaches."
However, she noted that in recent years MDA has "taken important steps to reduce acquisition risk."
When asked by Rep. Salud Carbajal (D-Calif.) what steps is MDA taking to ensure NGI doesn't end up like RKV, MDA Director Vice Adm. Jon Hill said NGI is different because they are focusing on getting the requirements right. MDA is working closely with the intelligence community, trying to assess the threats and uncertainties, get the requirements right and focusing on competition.
"We are funded to take two contractors through preliminary design and if there's enough resources in the program, we're going to go all the way through critical design, and if we had it my way we'd go all the way to flight testing and have ourselves a dual production line," Hill said.
"Competition is key and then rigorous technical evaluation all the way through. So I think we've set this up to do it right. We learned a lot, as frustrated as I am and as you are with the RKV program, we learned a lot from that and we are making sure that we've laid down the right requirements working with the warfighter, working with the threat community, and then getting into the development and the contract approach," he continued.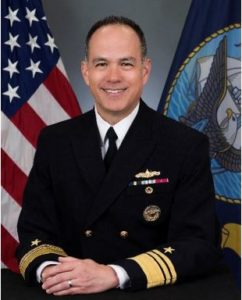 Last week, Undersecretary of Defense for Research and Engineering Mike Griffin, who canceled RKV, told a separate HASC subcommittee he expects four companies to submit NGI bids. Defense Daily then confirmed Boeing [BA] was one competing for NGI (Defense Daily, March 11).
Raytheon [RTN] was the subcontractor that was developing the RKV interceptor itself.
Chaplain agreed on this progress and said it is a good sign they are trying to ensure flight tests before going into production and emphasizing early parts testing, but sounded a note of caution.
"On the other hand, RKV itself started with good intentions and good practices as a foundation and it was just later in the program when things started going – when they started experiencing delays and problems that they went back to some of these high-risk practices."
In the early stages of the RKV, warfighter and independent expert concerns about the RKV design went unheeded but ultimately "the same design issues were the principle reasons for the programs' cancellation," Chaplain said.
Moreover, in RKV the MDA resorted to reducing tests or adding concurrency when the agency experienced developmental delays or schedule pressures. That, in turn, reduces knowledge about performance and increases the cost and time needed to deal with any performance problems that crop up.
She warned pressure to move fast also "resulted in entering contracts without finalizing their terms, which makes it more difficult to oversee contractor performance. We recognize the threats are real and the need to broaden missile defense capabilities is indeed urgent, but there are also other ways to help speed the process."
Chaplain said GAO is "hopeful things will be better, were very encouraged by the interactions with stakeholders this time and the intention to get department-wide buy-in and to adopt some better acquisition practices. But still cautiously optimistic because we've seen other programs start out with good intentions too."
She noted MDA is improving oversight reporting, increasing outreach to stakeholders, increasing the accuracy of models and simulations, and reducing concurrency but more can be done.
Chaplain recommended the agency also only on-ramp new technologies when they are mature, develop additional suppliers for more competition and alternatives, rigorously assess the range of alternatives before initiating new programs, take quick action to stop or redirect efforts when they are not working, and strengthen systems engineering capacity and the governments knowledge about a program's technical baselines.