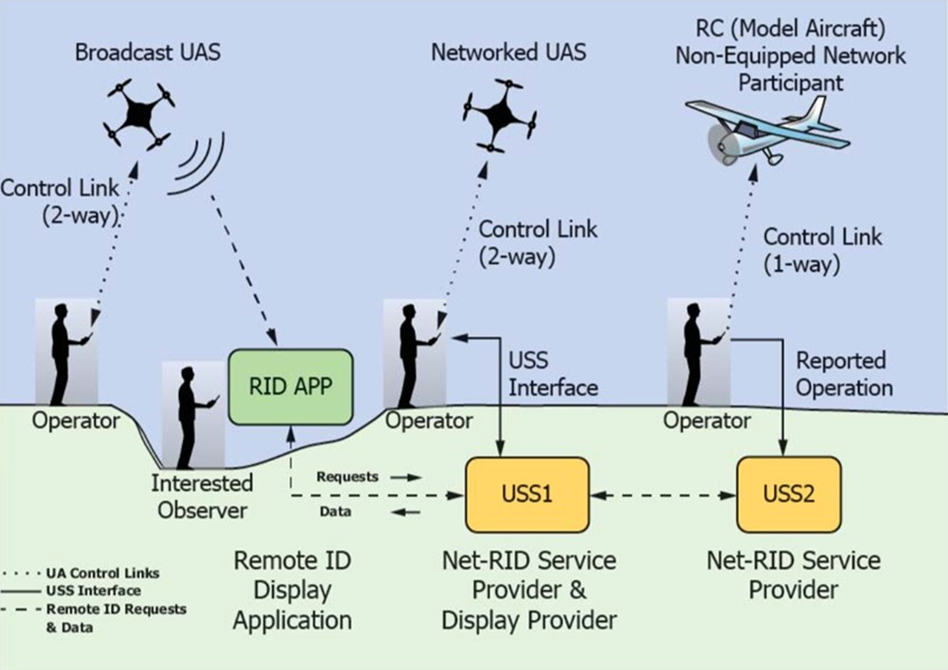 The Federal Aviation Administration is working through more than 53,000 comments on its proposed approach to remote identification for remote aircraft and hopes to issue a final ruling before the end of the year, according to FAA administrator Stephen Dickson — although that timeline will likely be affected by the global coronavirus outbreak.
Police departments, the Department of Homeland Security and other agencies are watching this space intently, ramping up investment into analysis of more than 500 drone security products currently on the market.
Remote ID will play a vital role in identifying and grounding unauthorized flights in restricted areas, but many details are yet to be decided, and the FAA's current timeline for implementation — expected to be 3-5 years — frustrates many in industry and government.
"36 months is too long [of an implementation timeline," said Jacob Ruytenbeek, director of government affairs at UAS service provider AirMap, during a recent webinar hosted by Commercial UAV News. "Anything to get us flying faster and gets to BVLOS and night flights is good for the industry, and we support it."
AirMap and other UAS service providers, including Kittyhawk and Verizon Skyward, expressed broad support for the FAA's proposal while discussing some of its more controversial elements, including how to balance concerns over privacy and compliance cost with law enforcement imperatives.
Under the FAA's current remote ID proposal, released in December, both the location of the unmanned aircraft and its operator need to be transmitted in real-time — the latter component of which caused concern among many operators, including within law enforcement.
"In addition to other uses, law enforcement agencies use unmanned aircraft for surveillance purposes in support of undercover operations," the police department of Blue Ash, Ohio commented on the proposed rule. "By their very nature these operations may be jeopardized by disclosure of law enforcement UA in the air in the area of the operation."
Other police departments expressed concern for the safety of their operators, if their location were publicly accessible.
"There might need to be more categories or a tiered approach to remote ID usage," Ted Lester, chief technologist at AiRXOS, a subsidiary of GE Aviation, said during the web discussion. "Law enforcement and the DoD have different operational needs compared to other operators … one recommendation we had [for the FAA] was establishing a 'known operator system,' similar to TSA Pre-Check, which would allow voluntarily vetted operators to have increased access or privileges. The SWAT team for law enforcement may need the ability to turn off broadcast remote ID when they're conducting certain missions."
Industry participants in the webinar agreed that Dickson's push for a final remote ID ruling this year was unlikely to materialize, especially considering more pressing matters for the FAA to deal with amidst the coronavirus outbreak.
"If I was advising clients, I would tell them not to count on it," said Melissa Tye, associate general counsel for emerging technologies at Verizon Skyward. "That's a really fast timeline for any rulemaking, and this is an extremely complicated rulemaking. Even under the best of circumstances, it's a really big lift. And we're in an election year, and everything slows down in an election year. This level of [rulemaking] is going to need input from very high levels of government and they tend to be distracted during an election year."
Despite critique of its rulemaking speed, the FAA continues to push forward on remote ID, last week releasing a request for information regarding how to create a data exchange between UAS service suppliers and low-altitude manned aircraft pilots.