The new acting secretary of defense on Tuesday tapped Anthony Tata to perform the duties of the Pentagon's top policy job, months after the controversial nominee was withdrawn from consideration for the post, the department said Tuesday
Tata will assume the role following the resignation of Acting Under Secretary of Defense for Policy James Anderson on Tuesday morning.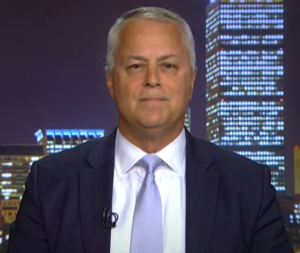 Meanwhile, Under Secretary of Defense for Intelligence and Security Joseph Kernan and Chief of Staff to the Secretary of Defense Jen Stewart also resigned from their respective posts on Tuesday.
The bevy of resignations arrives a day after President Trump fired Secretary of Defense Mark Esper and replaced him with Christopher C. Miller, director of the National Counterterrorism Center (Defense Daily, Nov. 9).
"I want to thank Dr. Anderson, Admiral Kernan and Jen Stewart for their service to the nation and the Department. Over their careers each has contributed greatly to the national defense and the future of the Department of Defense. We wish them the best in their next endeavors," Miller said in a statement.
Tata, who had serving in an acting capacity for the policy office's deputy role, has faced scrutiny over his past incendiary remarks, which have included calling Islam "the most oppressive violent religion I know of" and comments that the Iran nuclear deal was due to then President Obama's "drive to subvert U.S. national interests to Islam and a globalist agenda."
He withdrew his name from consideration for the policy job in August after pressure from Congress, with lawmakers noting he had called Obama a "terrorist leader" and Speaker of the House Nancy Pelosi (D-Calif.) and Rep. Maxine Waters (D-Calif.) "violent extremists" (Defense Daily, Aug. 3).
The Pentagon then named Anderson as the acting under secretary of defense for policy, with Tata reporting to him in the acting deputy role.
Ezra Cohen-Watnick, the current acting assistant secretary of defense for special operation and low-intensity conflict, was named as the replacement for Kernan, while Kash Patel, a National Security Council staffer, will replace Stewart as the Miller's chief of staff.