The White House's controversial pick for the Pentagon's top policy job has withdrawn his name from consideration, and will instead serve in an acting capacity for the office's deputy role.
On Friday, the Senate Armed Services Committee canceled Ret. Army Brig. Gen. Anthony Tata's confirmation hearing to serve as the next under secretary of defense of policy just minutes before it was scheduled to take place, following waning support from Republicans.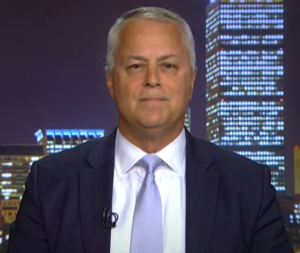 "[Tata] has been designated as the official Performing the Duties of the Deputy Undersecretary of Defense for Policy reporting to the Acting Undersecretary of Defense for Policy Dr. James Anderson. He looks forward to continuing to help implement the President's National Security agenda," a Pentagon spokesperson told Defense Daily.
Anderson was confirmed by the Senate for the deputy role in June, but will now serve as the acting under secretary of defense for policy.
The choice to nominate Tata had faced scrutiny from lawmakers over his past incendiary comments, with 10 Democratic senators sending a letter last week urging him to withdraw from consideration for the role (Defense Daily, July 27).
The group of senators notes that Tata has called Islam "the most oppressive violent religion I know of" and cited his comments that the Iran nuclear deal was due to then President Obama's "drive to subvert U.S. national interests to Islam and a globalist agenda." Tata has also previously called Obama a "terrorist leader" and Speaker of the House Nancy Pelosi (D-Calif.) and Rep. Maxine Waters (D-Calif.) "violent extremists," according to the lawmakers.
Sen. Jack Reed (D-R.I.), the SASC ranking member, said Tata's confirmation hearing was called off due to "bipartisan concerns" and called the decision to place him as the deputy policy official was a "chaotic and highly controversial move."
"If President Trump's goal is to hollow out, politicize, and undermine the Pentagon the way he has the State Department and Intelligence Community, then mission accomplished. This is an offensive, destabilizing move and General Tata should not be appointed to a Senate-confirmed position," Reed said in a statement.