Boeing [BA] is the latest defense firm to announce it will also pause political contributions to lawmakers in the wake of the Jan. 6 attack on the U.S. Capitol.
"We continuously assess our political action committee contributions to ensure that Boeing supports those who reflect our company's values. Boeing strongly condemns the violence, lawlessness and destruction that took place in the U.S. Capitol on January 6, 2021. Given the current environment, we are not making political contributions at this time," the company wrote in a statement Wednesday.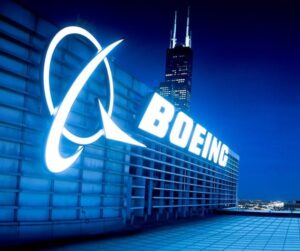 The defense and aerospace company now joins Northrop Grumman [NOC], Raytheon [RTN], BAE Systems and Leidos [LDOS] in suspending donations, for the time being, for all members of Congress, not just the 147 lawmakers who voted against certifying the results of Joe Biden's presidential victory.
"We will continue to carefully evaluate future contributions to ensure that we support those who not only support our company, but also uphold our country's most fundamental principle," Boeing wrote.
Boeing is a major contributor to political campaigns, donating over $7 million during the latest election cycle, according to the Center for Responsive Politics' OpenSecrets.org.
The company was also one of the top 20 PAC donors to members who voted against certifying election results, contributing $567,000 to those campaigns during the 2020 election.