The Army said Monday it is scaling down its upcoming large-scale combat exercise in Europe this summer due to the coronavirus outbreak, while outright canceling several planned linked exercises.
"The health, safety and readiness of our military, civilians, and family members is our primary concern," an Army spokesperson wrote in a statement. "With this decision, we continue to preserve the readiness of our force while maximizing our efforts to advance our alliances and partnerships."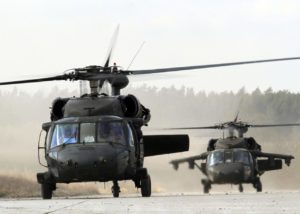 As of March 13, the Army has stopped movement of personnel and equipment to Europe for the Defender-20 exercise.
"There are many details still being worked and discussed with our allies and partners. Changes are anticipated to the deployment timelines of soldiers currently in Europe, redeployment of U.S.-based equipment, and the next Atlantic Resolve rotation. We will continue to provide updates as details become available about these adjustments," the Army said.
Several linked exercises, Dynamic Front, Joint Warfighting Assessment, Saber Strike and Swift Response, will no longer be held, while the Allied Spirit exercise will include the participation of an armored brigade combat team already deployed to Europe to conduct gunnery and other training events.
Defender Europe, the Army's effort to run through large-scale combat exercises with European and NATO partners, was set to involve 20,000 U.S. soldiers across 10 countries.
The Army noted that since January the service has moved around 9,000 vehicles and equipment from preposition stocks, as well as 3,000 pieces of equipment overseas for the exercise.