The Army has selected Thales and L3Harris Technologies [LHX] to compete for an order to modernize Single Channel Ground and Airborne Radio System (SINCGARS) radios "to align with the National Security Agency crypto modernization requirements" under a potential ten-year, $6.1 billion contract, Pentagon announced Friday.
Thales and L3Harris were the two companies to submit bids for the work.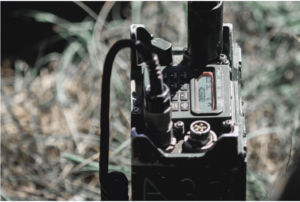 SINCGARS is the Army's primary voice communication waveform for its radios.
The Army has previously said it wants to upgrade SINCGARS so it can survive in contested and demanding electronic warfare environments (Defense Daily, June 7 2017).
L3Harris has noted its Falcon IV AN/PRC-163 two-channel handheld radios and AN/PRC-158 two-channel, software-defined manpack radios that it has delivered to the Army are capable of handling satellite communications, mobile ad-hoc networking (MANET) waveforms and the Army's SINCGARS waveform.
"It also offers a path to future software-only updates for SATCOM, SATURN and other anti-jam and resilient waveforms," the company has said of its Falcon IV AN/PRC-163 two-channel handheld radios (Defense Daily, Dec. 9 2020).