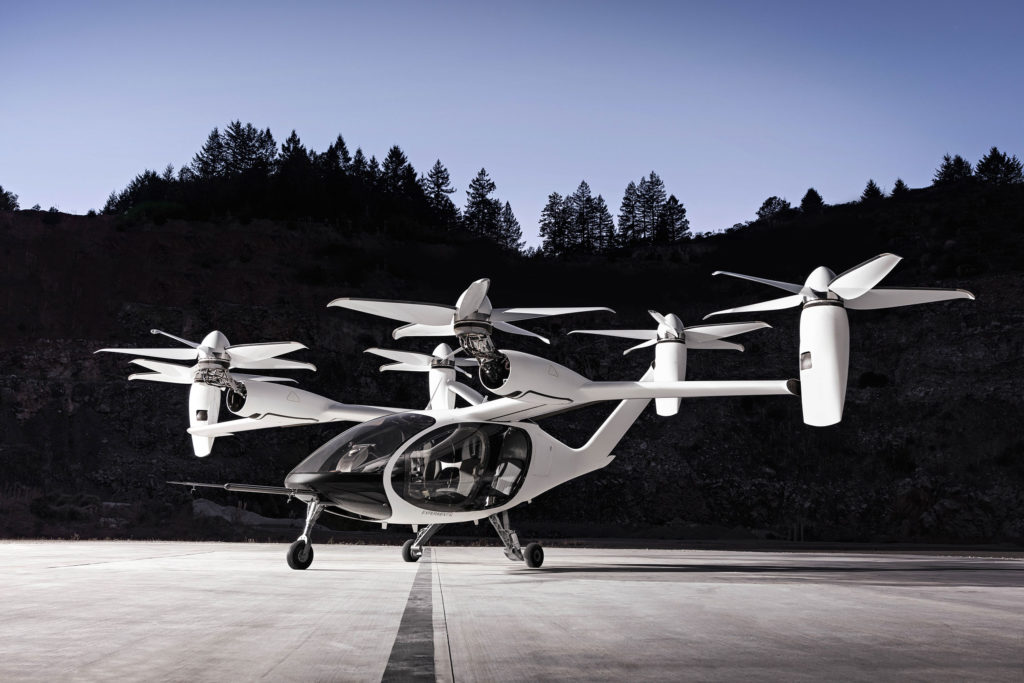 Agility Prime, the Air Force's exploratory transformative vertical flight program, released an Area of Interest (AOI) effort to work with commercial developers of VTOL aircraft, resulting in a prototype test report based on a flight test campaign. Following the delivery of that report, the government may grant initial airworthiness authorization to successful participants, with plans to achieve initial operating capability for new VTOL aircraft by fiscal year 2023.
The AOI, titled "Air Race to Certification," seeks prototype and market information on companies developing manned or unmanned aircraft capable of carrying 3-8 people over 100 miles at speeds exceeding 100 mph, as reported last week by Defense Daily. To participate, an aircraft must make its first flight by Dec. 17, 2020.
"From an Air Force perspective, [we see] there are new flying things that are happening and [are] looking for opportunities to make sure that we are potentially a part of that, if it provides additional capability for our operators and the potential of savings for the taxpayer," said Col. Nathan Diller, Agility Prime team lead, during a briefing with reporters. "And the other part of this program is really doing that in a way that also boosts the industrial base."
The prototype test report requested by this AOI will be used by the Air Force to "test the hypothesis that has been posed by the urban air mobility or advanced air mobility market, that this is a revolutionary approach to mobility," said Diller.
In December, the service released its initial request for information (RFI) related to Agility Prime, which is being operated under the Air Force Life Cycle Management Center's Mobility Directorate. More AOIs related other applications of distributed electric and hybrid propulsion, such as heavy-lift cargo, are expected to be released in the coming months, with a focus on manned systems and the heavier categories of unmanned systems that other branches are less focused on than small UAS.
"The other services put a significant amount of effort in [unmanned] vehicles with a max gross takeoff weight of 1,320 pounds or less, so the group 1, 2 and 3 UAS," Diller said, referring to the Pentagon's categorization system for unmanned aircraft. "So we chose not to go into that space from an unmanned perspective … we are looking at unmanned cargo above 1,320 pounds as well as manned transformative vertical flight across all perspectives."