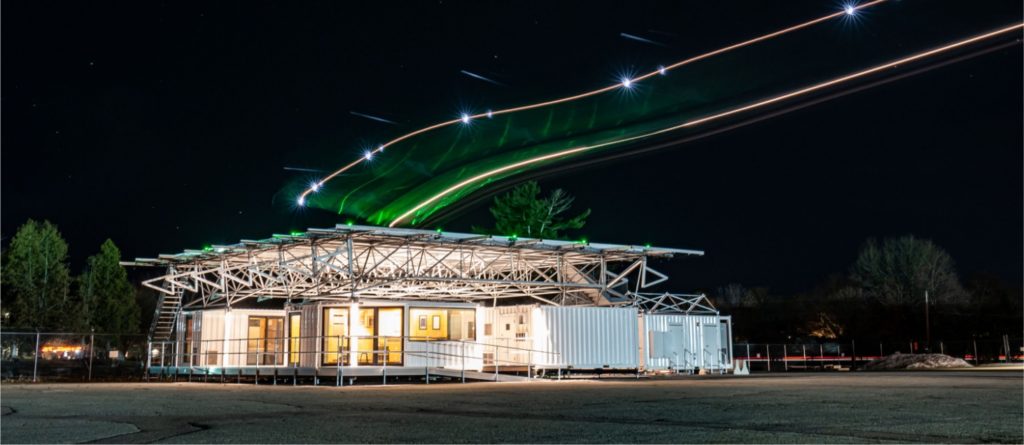 Air Force leaders working to support the development of electric vertical takeoff and landing (eVTOL) aircraft in the U.S. acknowledge that this new segment of aerospace will require a robust supply chain to rapidly develop prototypes and achieve expected production rates.
Officials from Agility Prime, the service's effort to procure eVTOL aircraft and ensure their commercial success, discussed supply chain challenges and the government's role in creating solutions during a webinar on June 3.
The main goal of the effort is to work with aircraft manufacturers directly to test and evaluate eVTOLs, providing flight hours and data to the Federal Aviation Administration to speed up the commercial certification process.
Agility Prime recently announced two eVTOL manufacturers — Joby Aviation and Beta Technologies — had advanced to the third phase of its "air race to certification," which will enable the companies to apply for access to Air Force assets and expertise, moving closer to achieving military airworthiness and potentially a procurement contract.
But looking ahead to a world where thousands of eVTOL aircraft are flown in skies above cities as well as by the military, NASA and the Air Force are considering taking action to support the rapid creation of a tiered supply chain system like what exists today in the aerospace industry.
Parimal Kopardekar, director of NASA's Aeronautics Research Institute (NARI) and a key creator of unmanned traffic management concepts, said he is working on a project to assess the industrial capacity of the United States to fulfill expected production needs.
"We are now in the requirements analysis phase for an electronic exchange platform…[that] would reduce friction to interact with would-be suppliers, understand who has a production certificate and who does not, and allow new suppliers to join in an authenticated fashion so anyone who is one that platform has some kind of a quality benchmark," Kopardekar said.
Such a system would be prototyped by NASA and then handed off to industry for an associated or other private player to manage, he added.
Dana Jensen, senior industrial policy analyst with the Air Force's Office of Commercial and Economic Analysis, shared a crowd-sourced slide with about 80 companies that had identified themselves as current or planned members of the eVTOL supply chain, spanning propulsion systems, aerostructures, energy storage, avionics, sensors and more.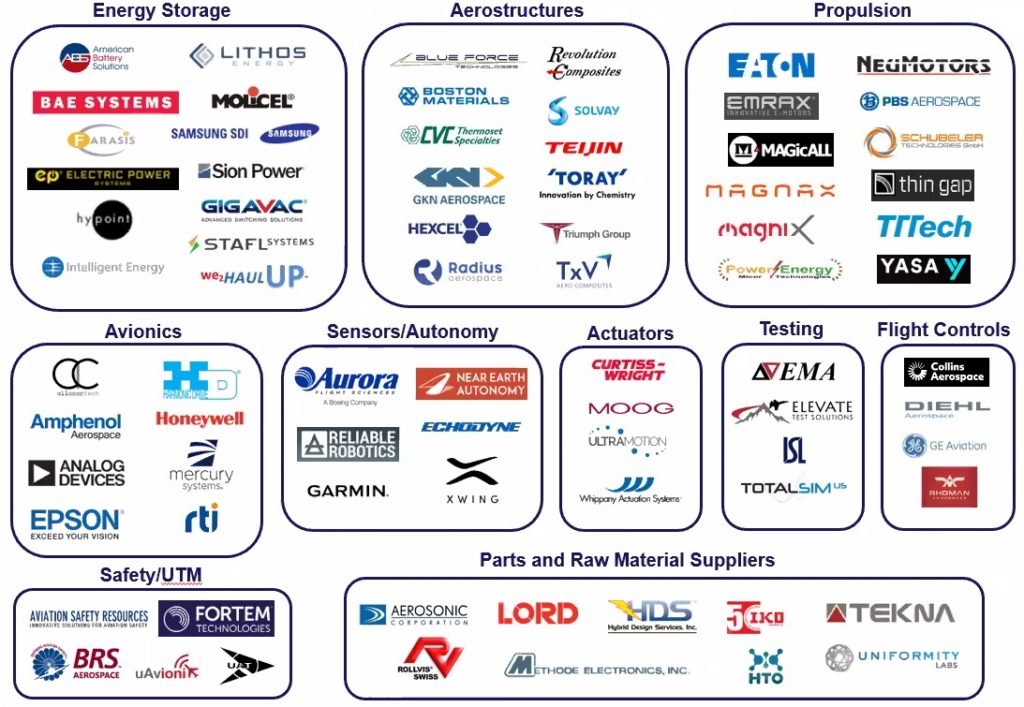 "There are industries that produce aerostructures and actuators, but to some degree they're a little too burly for these applications, so they need to be scaled down," Jensen said. "There are automotive solutions for energy solutions, but they're not exactly optimized for weight the way they should be for eVTOL. The fact that these vehicles live in this liminal space between helicopter and airplane and automobile makes it tough to build out a supply chain."
Jensen's team is closely tracking fundraising activities of those 80 self-identified member companies of the eVTOL supply chain, concerned about the impact of the COVID-19 pandemic. About half are private firms that have raised capital in the past 12-18 months.
"If we want the supply chain as it exists now to get through the COVID crisis, we need to keep a very close eye on firms that may need to raise money soon," Jensen said. "As far as we know, liquidity in the private equity sector has been maintained, but venture money is starting to pull back, circling the wagons around its existing portfolio as opposed to reaching out to new firms. We're keeping a close eye on the capital markets because these guys need enough runway to get them through the crisis."
Jensen and other Air Force officials mentioned there may be funding available to assist eVTOL suppliers through Agility Prime or Small Business Innovation Research contracts, though the program is focused on aircraft manufacturers at this point due to limited bandwidth.