The Office of Naval Research (ONR) this week launched Global-X, a new nine-month international science challenge to encourage "groundbreaking research."
ONR Global, the division that sponsors scientific work outside the U.S., announced Global-X on Wednesday as an effort to competitively select and fund "revolutionary international research projects" in three areas not currently addressed in the basic research portfolio. ONR intends to award up to $750,000 to encourage the research while fostering international science community relationships.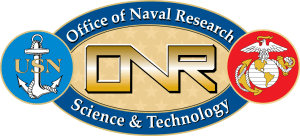 The three areas are tailored material and manufacturing, multifunctional maritime films for persistent and survivable platforms and warfighters, and object detection and identification in any medium (air, water, sand, earth).
ONR said the Global-X effort "is designed to stimulate new, high-risk, multidisciplinary research ideas with both military and commercial value, to solve present and future U.S. Navy and Marine Corps technology needs."
ONR Global said it expects to have up to $750,000 available for a nine-month initial period of performance for each grant awarded under Global-X, with further funding possible for additional nine-month optional research efforts after successful concept demonstration. However, total grant award values covering the initial and optional periods will not exceed $1 million.
"ONR Global expects successfully demonstrated concepts will attract additional funding from other sources for potential follow-on accelerated research efforts under a separate agile acquisition mechanism; however, this does not imply the promise of additional funding," the office said.
ONR Global Executive Officer Capt. Matt Farr said the objective of Global-X "is to accelerate revolutionary research, bridging the gap between the science community's academic work and warfighter needs. Implementing a multinational team challenge will enable ONR Global to engage the world's best researchers to create and demonstrate new capabilities that have never been done before. This will undoubtedly benefit all team members."
Academic and industry researchers in all disciplines and countries were invited to form multinational teams to address any of the three areas. ONR said it expects but does not require that multi-national teams will consist of at least two research entities outside of the U.S. American entities.
Global-X officially launched during a webinar kick-off on Thursday.
White papers are due by May 25, a full proposal submission is due by July 13, notification of selection for full proposals will occur by July 31, and grant awards will be given on Sept. 7.