The Office of Naval Research (ONR) issued a Broad Agency Announcement (BAA) worth $250 million to solicit new small business research proposals in over 100 areas.
ONR said this effort aims to solicit a wide variety of business partners. The BAA was issued through ONR's Small Business Innovation Research (SBIR) and Small Business Technology Transfer (STTR) programs.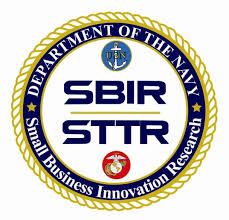 The new BAA, 20.1/20.A spans 112 diverse research topics where the Navy wants to focus more resources and closes on Feb. 12.
Topics are divided into four categories. One combines work for SBIR and STTR. While SBIR provides the service with advances in technology created by small businesses and STTR transitions products developed by small businesses and research institutions, the BAA provides entry points for innovative start-ups and mature small businesses to deliver "defined new capabilities."
Another is focused on Accelerated Delivery and Acquisition of Prototype Technologies (ADAPT), which seeks to engage small businesses to quickly address Navy "high-priority challenges in high-impact areas for the naval community."
These technologies often have dual-use applications for the commercial sector and ADAPT is looking for concepts involving unmanned systems and sustainment and modernization of existing naval assets. ADAPT-selected companies will be able to participate in HX4Labs Business Accelerators, incubation laboratories focused on specific naval interests, the Navy said.
Direct to Phase II topics are opportunities for small businesses with an already-developed concept for workable prototypes or designs that demonstrate feasibility. Phase II is the technology-demonstration phase when prototypes are built and tested. ONR said the Navy is particularly seeking development of compact, engine-driven power-generation systems for vehicles.
ONR is also working with the Air Force in an open topic call for "innovative, defense-related, dual-use technology" to improve warfighter well-being and mental health under the category of Navy-Air Force Joint Special Topic, the office said.
"The Navy is seeking new tools, solutions and processes to address a variety of naval challenges. Through this BAA, we can identify groundbreaking technological advances, develop them further and integrate them to advance our warfighting capabilities," Bob Smith, Navy Director of SBIR/STTR, said in a statement.
The office underscored BAA 20.1/20.1A is part of a larger SBIR/STTR effort to make it easier for small businesses to work with the Navy and Marine Corps. Other efforts include streamlining proposals requirements, evaluation, and selection as well as payment processes that are 60 percent faster.
In September, ONR SBIR released BAA 19.3, to deliver prototype technologies within 1.5-2 years to improve on the current thee to four-year schedule. That opportunity focused on artificial intelligence/machine learning, unmanned surface and underwater vehicles, autonomous behavior, and advanced technologies for the personnel, training, and education enterprise (Defense Daily, Sept. 26).