A Leidos [LDOS] official said the company worked with the Navy for 30 days on its Next Generation Enterprise Network Re-compete (NGEN-R) contract win before two protests paused work and is ready to ramp up if the protests are dismissed.
The initial NGEN discussions and work between the company and the Navy started on Feb. 5, "30 days before it was protested, which is sort of the environment we're in these days. Protested both by the incumbent and another company," Garry Fasano, president of the defense group at Leidos, said Wednesday during the Navy's League's virtual Sea Air Space 2020 conference.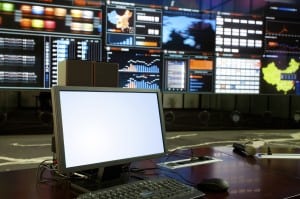 "So those first 30 days were really important for us. We got to spend a lot of time with the customer working through the transition plan, we had our leadership team stood up."
Fasano said while the company is disappointed in the protests, "we have kept our standing NGEN [group] going, we are well ahead on the curve, we are working through our innovations and accelerating then so when this all ends in June…we will be ahead of schedule and hopefully have a better transition forward."
The Navy awarded Leidos the contract worth up to $7.7 billion in early February for the Service Management, Integration and Transport (SMIT) portion of the NGEN-R program (Defense Daily, Feb. 6).
The NGEN contract vehicle provides information technology capability and support services to the Navy Marine Corps Intranet (NMCI) and Marine Corps Enterprise Network (MCEN) users and stakeholders.
NGEN-R is meant to replace the legacy NGEN capabilies while adding IT coverage outside the continental U.S. (OCONUS) via the OCONUS Navy Enterprise Network (ONE-Net). The Navy also split NGEN-R into the SMIT award covering base network services and an end-user hardware (EUHW) portion in an effort to lower overall costs.
The Navy previously awarded Hewlett Packard, Inc. [HPQ] a potential $1.4 billion contract for the EUHW portion last October (Defense Daily, Oct. 9, 2019).
However, in early March, competitor General Dynamics [GD] filed a protest with the Government Accountability Office (GAO), with a decision due June 12 (Defense Daily, March 5).
Within days, the NGEN incumbent, Perspecta [PRSP], filed its own protest with the GAO as well. The latter protest is due to be decided by June 17 (Defense Daily, March 11).
By the time of the second protest, the Navy confirmed to Defense Daily all work on Leidos' contract stopped while GAO adjudicates the issues, including delaying a kick-off meeting the Navy and Leidos were planning.
The transition from NGEN to NGEN-R work on the SMIT portion is expected to occur over nine months and will be the focus of the initial task order to the company if the protests are dismissed (Defense Daily, Feb. 11).