NATO said Monday its Alliance Ground Surveillance (AGS) platform, which includes a modified version of Northrop Grumman's [NOC] Global Hawk drone, has reached initial operational capability (IOC).
The milestone for AGS was achieved after receiving the fifth and final RQ-4D surveillance drone, which will be operated by NATO forces to provide worldwide imaging data and improve surveillance for member nations.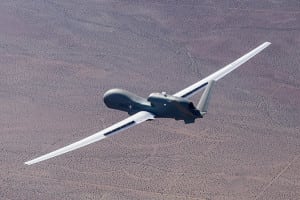 "IOC represents a culmination of collective efforts across several international organizations. Since its inception each group has played a crucial role to take NATO AGS from concept to reality. This also demonstrates NATO's commitment to our collective defense and our commitment to developing cutting-edge technologies and information dominance over our adversaries," U.S. Air Force Brig. Gen. Houston Cantwell, the NATO AGS Force Commander, said in a statement. 
Fifteen NATO member nations pooled resources together for the aircraft program, which will serve as the alliance's first organic high-altitude, long-endurance intelligence, surveillance and reconnaissance (ISR) capability.
Northrop Grumman's team for AGS also includes Leonardo, Airbus and Kongsberg, with the drones and ground stations to be based and operated from Sigonella, Italy.