Leonardo DRS said Monday the company is working on a $20.6 million deal to deliver rugged tablets to run mortar fire control systems for the Army.
The contract was awarded last October and covers 1,200 Fire Control Computer Two (FCC II) tablets loaded with Mortar Fire Control software, with deliveries to begin in March 2021 and conclude in spring 2022, Mike Mount, a company spokesman, told
Defense Daily.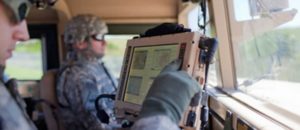 FCC II is designed to compute firing solutions for 120mm mounted and dismounted mortar systems, to include "processing digital call for fires messages from battlefield's Fire Support Network," according to the company.
Leonardo DRS, which has provided the previous FCC I system to the Army, said the new tablets will be fielded to Infantry Brigade Combat Teams, Armored Brigade Combat Teams and Stryker Brigade Combat Teams.
"These tablets are providing advanced ruggedized multi-touchscreen technology so warfighters can have the most advanced and reliable digitized equipment for more effective protective fire missions," Bill Guyan, senior vice president of the company's land electronics business, said in a statement. "We are proud to be working with Elbit Systems of America on this program and are dedicated to the support and fielding of these proven digital fire control computers for our warfighters"
Elbit America is serving as the Army's prime contractor for acquiring and fielding the new tablets, Mount said.