The House Armed Services Committee is seeking to hold telecommunications firm Ligado Networks responsible for covering costs to mitigate potential interference with the Pentagon's GPS systems as a result of the company's plan to build a new commercial L-Band network for 5G infrastructure.
The committee approved the provision during the mark-up hearing for its fiscal year 2021 defense authorization last week.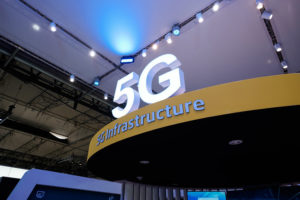 Rep. Mike Turner (R-Ohio), ranking member on the Strategic Forces Subcommittee, introduced the amendment that would block the Pentagon from using funds to "retrofit any GPS device or system, or network in order to mitigate interference from commercial terrestrial operations," specifically citing the spectrum band space that Ligado plans to operate its new network.
Lawmakers and senior Pentagon officials have previously voiced their opposition to the FCC's decision approving Ligado's network plan, with Defense Secretary Mark Esper recently stating the move could "could disrupt GPS signals relied upon by our military and millions of Americans" (Defense Daily, May 5). 
Turner's amendment cites a May 21 letter from Ligado to HASC affirming its commitment to "bear the costs to DoD  for mitigating any interference caused by their network" and stating the "FCC directed Ligado to provide protections to GPS devices using its spectrum."
''Make no mistake: the obligation is ours, and the burden falls solely on our company," Ligado officials wrote in the letter. 
The Senate Armed Services Committee's defense authorization bill has a similar provision prohibiting the use of Pentagon funds to comply with the FCC's order until an assessment is conducted on the risks to GPS signals (Defense Daily, June 12). 
HASC unanimously approved its FY '21 NDAA late on Wednesday evening, with the bill now headed to the House floor (Defense Daily, July 2).