The Senate Armed Services Committee is formally opposing the FCC's approval of Ligado Networks' plan for a new commercial L-Band network for 5G infrastructure, including a provision in its fiscal year 2021 defense authorization bill prohibiting the use of Pentagon funds until an assessment is conducted on risks to GPS signals.
A summary of SASC's markup of the FY '21 National Defense Authorization Act, approved by the committee on Thursday, calls the FCC's ruling a "misguided decision" and follows earlier criticism from committee leadership and senior Pentagon officials.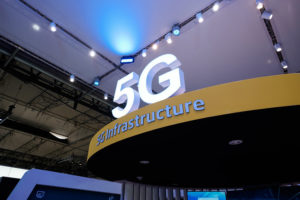 "As our warfighters rely on these signals, the bill prohibits the use of DoD funds to comply with the FCC order on Ligado until the secretary of defense submits an estimate of the costs associated with the resulting GPS interference, and directs the secretary of defense to contract with the National Academies of Science and Engineering for an independent technical review of the order to provide additional technical evaluation to review Ligado's and DoD's approaches to testing," the committee wrote in its summary.
While SASC can't unilaterally overturn the FCC's decision, the NDAA provision follows through on the committee leadership's position to slow down the roll-out of Ligado's network until further data is gathered on the potential for interfering with GPS receivers (Defense Daily, March 8).
Defense Secretary Mark Esper has also previously urged the FCC to overturn its decision telling reporters in May the move "could disrupt GPS signals relied upon by our military and millions of Americans" (Defense Daily, May 5).
SASC's markup also calls on the Pentagon to submit a report on operations risks associated with 5G architectures built by Chinese telecommunications firms in host nations, as well as tasking the Defense Secretary to consider 5G security risks when making overseas basing decisions.