The Government Accountability Office (GAO) last week denied General Dynamics Information Technology's [GD] protest of Leidos' [LDOS] win of a Navy Next Generation Enterprise Network Re-compete (NGEN) contract.
A decision was due June 12 and GAO denied the protest on June 11.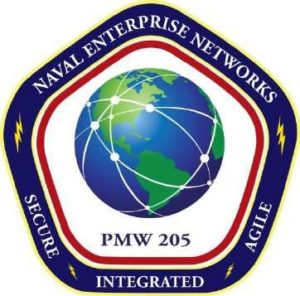 The office did not yet elaborate on the decision, noting the protest is covered by a protective order because "some information in the decision may require redaction before public release. A final redacted version of the decision will be posted when this process is complete."
General Dynamics lodged the protest on March 4 against Leidos' win of the $7.7 billion NGEN-R Service Management, Integration and Transport (SMIT) section contract (Defense Daily, March 5).
NGEN-R will replace the legacy NGEN contract vehicle that provides information technology capability and support services to the Navy Marine Corps Intranet (NMCI) and Marine Corps Enterprise Network (MCEN) users and stakeholders. NGEN-R will add IT coverage outside the continental United States (OCONUS) via the OCONUS Navy Enterprise Network (ONE-Net).
Notably, the Navy decided to split NGEN-R into two sections to save money: end-user hardware (EUHW) and SMIT sections.
SMIT specifically includes base network services covered by the current NGEN vehicle like electronic software delivery, end user core build, endpoint detection, logistics management, network operations, security operations, service desk, transport and virtualization services.
GAO has not yet released a decision on another protest on the SMIT award by third competitor, Perspecta. That protest was lodged a week after General Dynamics' and thus due to be decided by June 17 (Defense Daily, March 11).
Separately, the Navy awarded a potential $1.4 billion EUHW contract part of NGEN-R to Hewlett Packard, Inc. subsidiary HPI Federal LLC [HPQ] in October with no protests (Defense Daily, Oct. 9, 2019).