Last week, the Defense Department announced several Defense Production Act (DPA) Title II actions to help the industrial base deal with disruption due to the COVID-19 pandemic, particularly focusing on shipbuilding and aviation.
"These actions will help to retain critical workforce capabilities throughout the disruption caused by COVID-19 and to restore some jobs lost because of the pandemic," DoD spokesman Air Force Lt. Col. Mike Andrews said when the actions were announced June 19.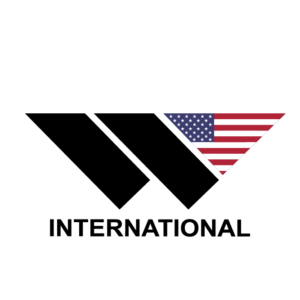 The first of this set of DPA agreements is $50 million with Austal USA "to maintain, protect, and expand critical domestic shipbuilding and maintenance capacity."
Austal USA is based in Mobile, Ala., listed as the principal place of performance for the funds.
DoD said the investment will provide long-term benefits to shipbuilding but focus on accelerating pandemic recovery in the Gulf Coast region.
The department also announced a $55 million DPA agreement with W International to help the domestic shipbuilding industrial base. The company will receive the funding to "maintain, protect, and expand critical domestic industrial base capability for the U.S. Navy nuclear shipbuilding industry. These investments will have long-term benefits for Navy shipbuilding while accelerating pandemic recovery efforts in the South East region of the United States," the Defense Department said.
The W International funds will specifically support capital projects to maintain and support capacity, workflow improvements, and workforce development to help protect jobs and ensure capabilities are retained in the company's region in Goose Creek, S.C.
DoD entered into a $55 million agreement with GE Aviation [GE] "to sustain essential aircraft engine component manufacturing capabilities."
This investment specifically aims for the remanufacture of select critical engine components used on the F110-100/-129 turbofan jet engine and the F118-101 turbofan jet engines, which are used to power the F-16 and U-2 high altitude reconnaissance aircraft, respectfully.
The department added the investment will allow GE and its sub-tier suppliers "to retain/reinstate more than 225 American jobs. It is critical to national defense that GE and their affiliated companies remain viable and working."
DoD underscored both the F-16 and U-2 propulsion systems have forecasted readiness challenges and the DPA funds will help the Air Force avoid the projected shortfall while helping to continue to advance "leading edge propulsion technologies."
Separately, DoD entered into a $25 million agreement with Weber Metals Inc. to sustain domestic industrial base capability and capacity to make large, open and close die forgings uses in many Defense Department weapons systems.
According to the DoD, the funds will "expand production capability and capacity to meet vitally important DoD demand and improve associated processes including conversion and core processing in their supply chain."
The investments will allow Weber Metals to retain critical workforce capabilities throughout COVID-19 disruption and restore lost jobs due to the pandemic, the department added.