A new report from the National Security Commission on Artificial Intelligence calls on the U.S. to provide greater support during the pandemic to small and medium-sized companies working on critical AI tools, adding the economic downturn places serious risks to long-term technology innovation.
The commission's report includes a recommendation to establish rapid technology procurement funds as start-ups and non-traditional partners weather the impact of delayed programs and acquisition efforts.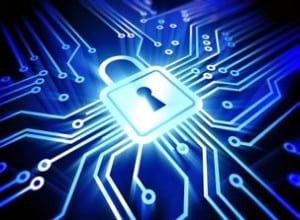 "Although many of the largest technology companies are thriving, innovative startups and other small firms working on technologies with national security implications are vulnerable during this unprecedented economic crisis," the NSCAI commissioners wrote in the report. "Such firms will need help sustaining their technological and human capital if the United States wants its diverse technology ecosystem to thrive."
The report cites a recent survey that found 60 percent of small and medium-sized businesses in the defense sector expect to have "long-term financial and cash-flow issues as a result of the crisis, with defense technology firms reporting more significant negative anticipated impacts than any other sector."
The pandemic's economic impact may also leave smaller firms vulnerable to acquisition's by strategic competitors, according to the report, to include Chinese firms looking to outpace the U.S. in AI development.
"The strategic competition between the United States and China, fueled by technology developments, has not slowed down during the COVID-19 crisis; rather, it may be accelerating," the report's authors wrote. " The United States must determine ways to utilize AI to reset the economic playing field, mitigate vulnerabilities exposed by this crisis, and work to prevent competitors led by China from exploiting the current economic disruption to provide them long-term advantages in key technologies."
NSCAI's warning echoes recent comments from Ellen Lord, the Pentagon's top acquisition official, raising similar concerns that "the [defense-industrial base] is vulnerable to adversarial capital, so we need to ensure that companies can stay in business without losing their technology."
The commission recommends the Pentagon establish rapid technology procurement funds across its agencies and services to assist with cash flow to more vulnerable firms, particularly those in the emerging technology space.
"The Air Force has been a leader in this area already, awarding nearly $1 billion to 599 small business contracts at the beginning of the outbreak, and also dedicating $350 million to AFWERX to battle the virus," the report's authors wrote.